​Top Democrat reconsidering post-9/11 law permitting open-ended military action
Published time: 15 May, 2014 04:23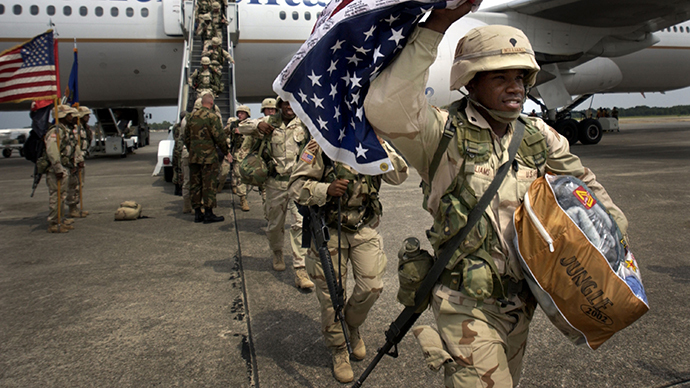 US Senate Majority Leader Harry Reid said Wednesday that he supports efforts to reevaluate the Authorization of Use of Military Force, the law passed in the wake of the September 11, 2001 terror attacks that facilities open-ended military conflict.
Reid, one of the most influential lawmakers in Washington, refused to speculate on how the AUMF could be changed, though he told BuzzFeed that the law – which was designed to give military and intelligence agencies expanded power to pursue terrorists – may have reached its expiration date.
"It's easy to be a Monday morning quarterback, but 9/11 was a very difficult time in the history of the country," he said. "[But] I definitely think it's something we should definitely take a look at. I think 9/11 is a long time ago, and it's something that needs to be looked at again. I have no problem with that."
The law, which Reid voted for in 2001, authorized the military to use shadowy counterterrorism tactics, including deploying armed drones and launching "Kill/capture" missions like the one that Navy SEALs used to killed Osama bin Laden three years ago.
Politicians on both sides of the aisle have speculated in recent months that language in the AUMF is overly broad, and could be interpreted to authorize military action that Congress never meant to support.
"We are still operating in a war declared on September 14, 2001," Democratic Senator Time Kaine said in a Wednesday speech at the Center for Strategic and International Studies, as quoted by journalists John Stanton and Kate Nocera.
"And both the Bush and Obama administrations have determined that that war can be carried out against members of Al-Qaeda, against anyone how associates with affiliates or associates of al-Qaeda, no matter when those associates pop up...so long as the Al-Qaeda or affiliated organizations have violent intentions against the US or coalition partners. That's sort of a vague phrase."