Three killed by train in Loughborough station believed to be graffiti artists
Published time: 19 Jun, 2018 09:33
Edited time: 20 Jun, 2018 12:48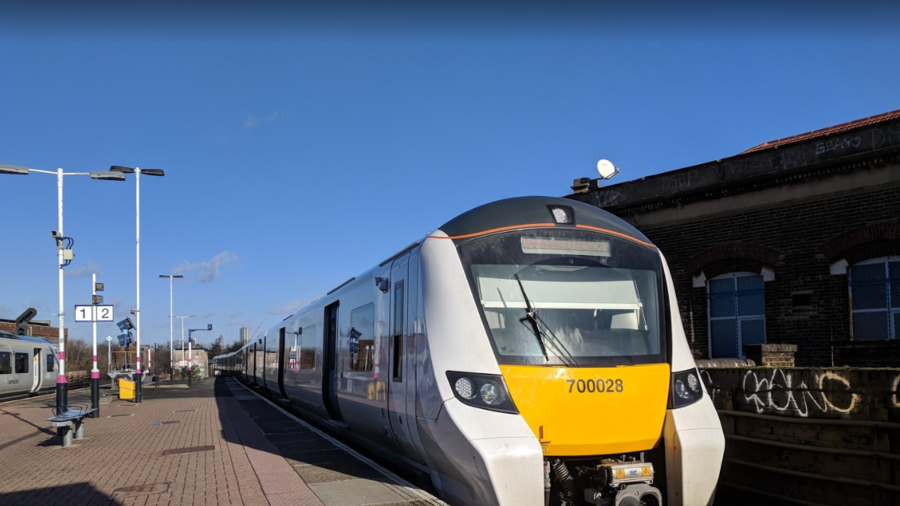 Three suspected graffiti artists have died after being hit by a train at Loughborough Junction station in south London. Their bodies, which lay beside spray cans, were found in the early hours of Monday.
British Transport Police (BTP) described the death of the men, two aged 23 and one 19, as "unexplained". The men were pronounced dead at the scene when officers were called there at around 7:30am.
Spray cans were found lying nearby and officers were seen taking pictures of graffiti as part of their investigation. A rail industry source told the Guardian that the victims were probably struck at around 5am by a freight train as passenger trains do not run so early.
Supt Matthew Allingham said in a statement on Monday: "It is believed they died earlier in the morning and their injuries are consistent with having being hit by a train... our investigation is focusing on how and why the men came to be on the tracks in the early hours of this morning."
Families of the victims have been informed. London's mayor, Sadiq Khan, expressed his condolences saying: "My heart goes out to the families of the three people killed at Loughborough Junction." He added City Hall is collaborating with the BTP who is "urgently" investigating the incident.
Detective Superintendent Gary Richardson, from BTP, said: "My team are now working hard to understand what happened and how these three people came to lose their life on the railway. My thoughts are with the family and friends of these three people. At this time, we are treating their death as unexplained as we make a number of immediate enquiries.
"I would ask anyone who was near to Loughborough Junction this morning, and saw something which they think might be relevant, please contact us as soon as possible."
If confirmed as graffiti artists it would be the first time multiple writers have been fatally hit by a train since Bradley 'Ozone' Chapman, 21, and Daniel 'Wants' Elgar, 19, were struck by a District Line train while being chased by police in Barking.
For many graffiti artists, painting trains and areas near tracks is the pinnacle of their endeavors due to the danger involved in reaching their target and the visibility their work gets.
Like this story? Share it with a friend!