Bus fire forces evacuation at London Stansted airport (VIDEO)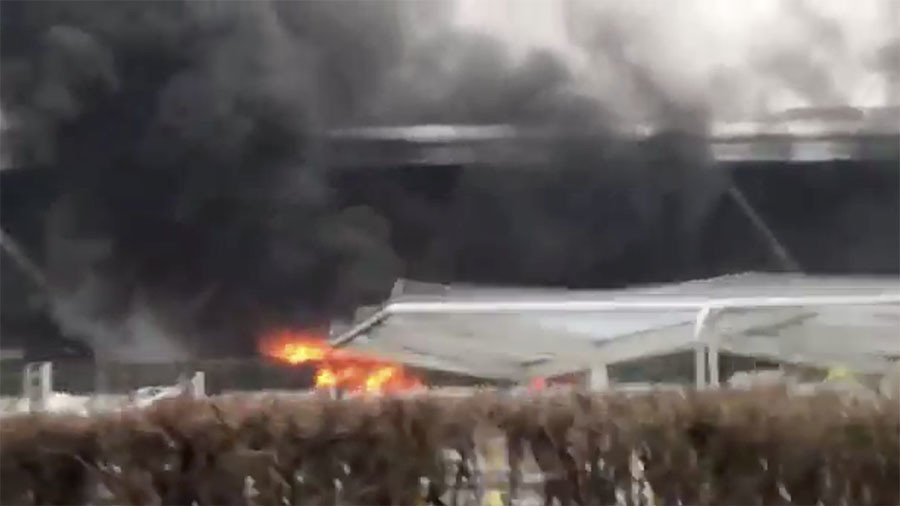 A shuttle bus that went up in flames forced the partial evacuation of a terminal at London's Stansted Airport in Essex.
Authorities at Stansted cordoned off the front of the international airport while emergency services tackled the blaze on a parked coach on Friday afternoon.
Footage from the scene shows flames and black smoke rising from a passenger set-down spot at the airport's car park.
After the fire was extinguished, Stansted services began the re-screening of passengers through airport security.
Essex County Fire Services said a number of crews attended the fire, which was put out just after 5pm local time.
"The bus has been completely destroyed, while much of the front of the terminal building has suffered smoke damage," the fire department said.
The airport confirmed that there were no injuries reported from the blaze, which was "caused by an engine electrical fault on the bus."
You can share this story on social media: