Love v. the US Govt: British 'hacker' Lauri Love starts appeal against extradition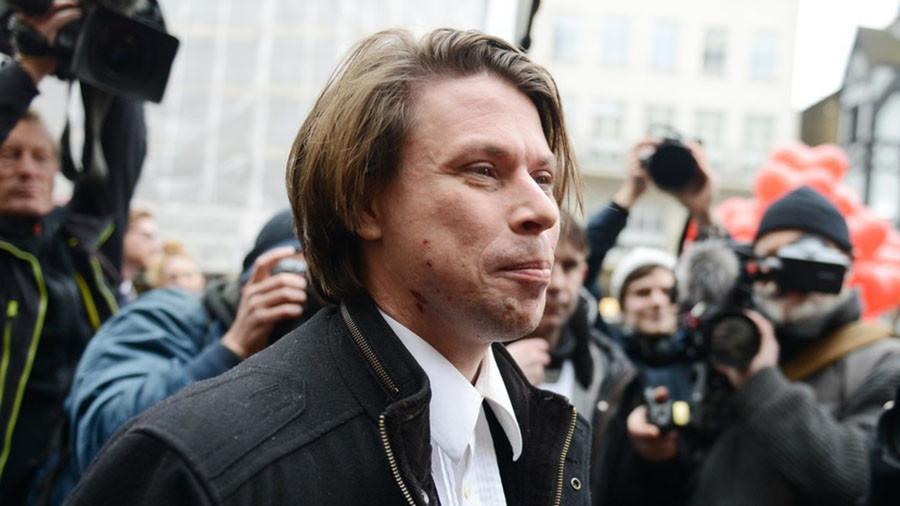 Security expert Lauri Love's appeal against extradition to the US has begun. He faces up to 99 years in prison for allegedly hacking the secure networks of the Federal Reserve, the US Army, the Department of Defense, NASA, and the FBI.
Alleged computed hacker Love, who suffers from Asperger syndrome, eczema, asthma, and depression, will have his appeal case heard at the Royal Courts of Justice in London on Wednesday.
The 32-year-old British-Finlander, from Stradishall, Suffolk, has been accused of carrying out a "series of cyber attacks against the websites and computer systems" of a raft of US government agencies and private firms.
They include a spate of attacks on the Federal Reserve, the US Army, the Department of Defense, NASA, and the FBI between 2012 and 2013.
His case, titled Love v. Government of the United States of America, will be heard in Court Four and is scheduled to last for a day and a half. Judges hearing Love's appeal include Lord Chief Justice Ian Burnett and Justice Duncan Ouseley, who also presided over Julian Assange's unsuccessful extradition appeal in 2011, which forced the WikiLeaks cofounder to seek asylum in London's Ecuadorian Embassy.
Love, who denies any wrongdoing, risks a 99-year jail sentence if he faces trial in the US. It is understood the US is using the lengthy sentence in order to get a guilty plea out of him in exchange for a considerably lighter sentence.
UK Prime Minister Theresa May has been accused of failing to ask US President Donald Trump to halt Love's extradition amid concerns he may commit suicide once sent abroad. A cross-party group of MPs has recently written to Attorney General Jeremy Wright to warn him that the extradition puts Love at great risk of self-harm. The letter was then forwarded to Downing Street.
Naomi Colvin, a representative of the Coura Foundation, which runs Love's defense fund and support campaign, said: "To the best of my knowledge, and that of Lauri's legal team and his family, the UK Government has not made any kind of representation to Donald Trump asking for us to be able to try Lauri here instead of him being extradited to the United States.
"More than a hundred MPs signed a letter to Barack Obama last year about Lauri and I don't think the UK Government did anything to act on those concerns either," he added, according to Cambridge News.
Home Secretary Amber Rudd authorized Love's extradition in November 2016, with a Home Office statement at the time claiming she had "carefully considered all relevant matters."