Own goal! Why are Twitter users mercilessly mocking UKIP's new logo?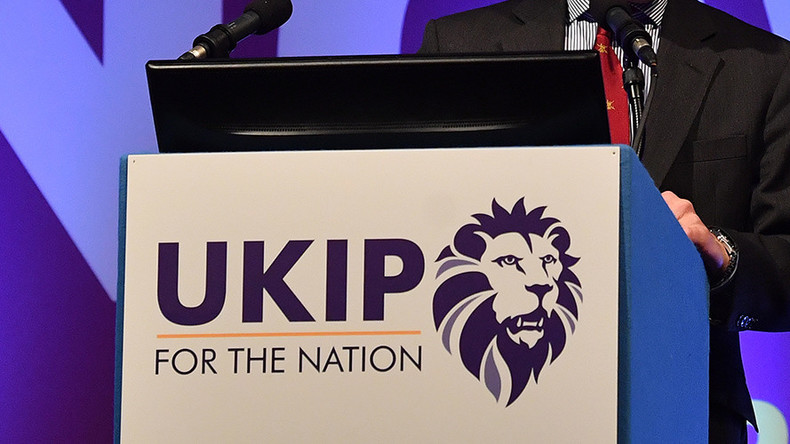 UKIP has been accused of "ripping off" one of the most recognisable logos in British sport as the party tries to rebrand.
A fresh take on the party's logo has been mocked by hundreds online – because it looks strikingly similar to the Premier League's emblem launched just 19 months ago.
UKIP's purple pound sign has been dropped from the new designs because it does not "resonate with today's voters."
Either a purple lion or yacht sail could be chosen by members at their annual conference on Friday, but designers are being accused of trying to rip off the famous football sign in a bid for popularity.
Ex-England striker Gary Lineker joined hundreds on Twitter to ridicule the similarity.
"The Premier League will be thrilled," he tweeted.
"I wouldn't have this lads," one Twitter user said.
"They've stolen your logo!"
"UKIP members have chosen their new logo," another Twitter user added.
"They will now elect a trademark lawyer to take on the Premier League."
"The lion here looking pretty annoyed he's now forced to accept any work that comes up, even if it means being part of the UKIP logo," another added.
UKIP hit back, insisting it is not a rip-off.
"Our logo is not a rip-off. It is a symbol that broadly is recognized internationally as a symbol of this country," a party spokesman told the Daily Mirror.
"We've checked, it doesn't infringe copyright. We're not that stupid."
The Premier League is said to be consulting its legal team, a move which UKIP said was not a problem.
"I'm not worried. For a start, I don't mind UKIP being associated with the Premier League," UKIP chairman Paul Oakden told the BBC.
"If they [the Premier League] feel they have a right to take legal action I'm sure they'll consult with their lawyers.
"We did our due diligence before we put these logos to the membership and as I said, we are perfectly comfortable."
The fresh embarrassment comes the same day members selected a new party leader in former soldier Henry Bolton OBE.
Seven candidates were hoping to replace Paul Nuttall after a disastrous eight months at the helm.
In June the party's vote plunged from 4 million in 2015 to just 600,000.
Anti-Sharia law campaigner Anne Marie Waters was one of the candidates tipped to do well.
However, her election could have sparked an exodus of support over her extreme views.
Bolton said he is set on making a "prosperous Britain."
The new leader is a former soldier and police officer who has worked in international security.
You can share this story on social media: