13 people arrested after jumping out of moving truck onto M1 motorway (VIDEO)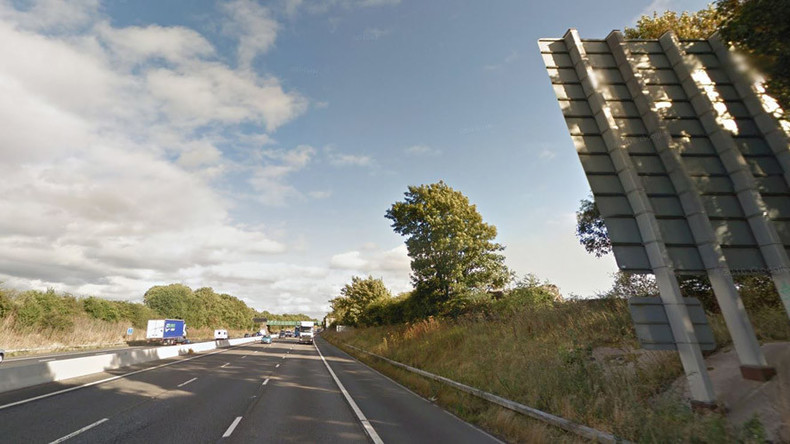 The shocking moment 13 people leapt from the back of moving truck and onto a traffic-filled motorway in England has been captured on camera. Dashcam footage taken on the M1 shows the group dash out of the cargo container of a Polish-registered vehicle.
READ MORE: Calais police deploy tear gas to stop migrant motorway invasion (VIDEO)
According to local police, the incident happened close to junctions 15a and 16, just before midday on September 23.
Video of the bizarre incident uploaded to social media shows stowaways leaping from a slow-moving truck and running across one of the busiest motorways in England.
At one point, a man takes a dramatic tumble while springing from the large vehicle.
The footage was posted online by Jake Thorpe, who says his parents captured the footage while driving on the motorway.
Thirteen people were subsequently detained nearby, a Northampton Police spokesperson told RT.com.
"Police were called at 11.50am on Saturday, September 23, to the M1 northbound… to reports of people jumping off a lorry," the statement said.
READ MORE: Evacuations as fire rages along California freeway (PHOTOS, VIDEO)
"Officers attended, located and detained 13 people who were taken into custody. Immigration officials were then called."