Guardian's anti-Trump take on Melania's 'act of rebellion' dress sense riles even its own readers
Published time: 12 Sep, 2017 14:50
Edited time: 14 Sep, 2017 07:16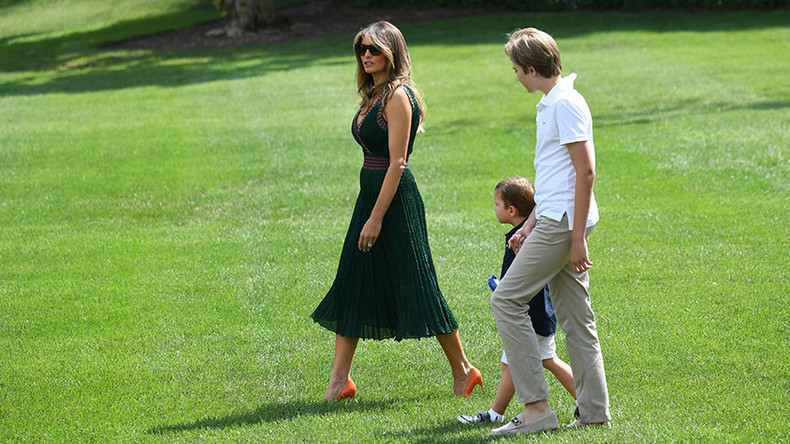 A Guardian column asking whether Melania Trump is now dressing in a secret sartorial show of 'resistance' against her husband has led even some of its own readers to declare the newspaper's anti-Trump sniping may have gone too far.
In the fashion column, 'Ask Hadley,' a "reader" known only as Marina from west London writes in to ask: "Have you detected any indications of nascent resistance in recent clothes choices made by Flotus Melania Trump?"
In response, Hadley Freeman writes in her satirical fashion column that she, too, was "taken aback" by Melania's recent choice of a "long, loose, knitted" dress for her recent trip to Camp David, suggesting it was an "act of rebellion" against the president.
"It was a beautiful dress, no question, but didn't exactly fit in with Melania's usual glamazon-fembot-princess perfect style," Freeman writes.
She goes on to suggest the dress was the "sartorial version of Melania slapping her husband's hand away, or refusing to hold his hand, or whatever miniscule acts of rebellion many of us have longed to see from the woman once known as Melanija Knavs."
While Freeman's article is framed as tongue-in-cheek, she has written a number of columns with headlines like 'Why Muslim super models Bella and Gigi Hadid are powerful weapons against Trump' and 'The Republican dress code is straight out of the Handmaid's Tale'. In the Guardian, even satirical and light-hearted pieces can be used to frame Trump as a pantomime villain.
The Melania article, however, has Guardian readers questioning in the comments section whether the narrative is being stretched too far.

There were plenty of people unhappy with the Guardian's take on the issue. Reader 'Jackie Epstein' wrote: "I can't stand Donald Trump, but this article is total crap. Melania's dress is an 'act of rebellion' because of what YOU THINK Trump's opinion of it might be? You wrote an article about that?"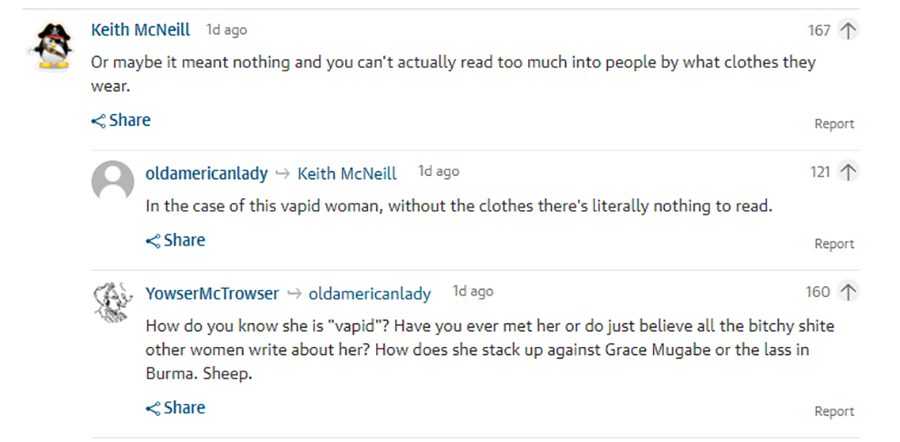 Reader 'Liberty is not given,' says it is "sexist to imply that Melania chooses her clothes on the basis of what would please or irritate her husband! Perhaps she just likes the dress and you are making a mountain out of a molehill."
Another reader urged others to "please leave the poor woman alone!! No matter what she does she gets criticised by sneery people like you, and she doesn't deserve it. She is quite simply beautiful and that's a lovely dress."

"Feminism was made to give freedom to women, so let Melania wear what she wants," Guardian reader 'Storioni,' writes. "Ok, she is different, but we have to be tolerant and diversity can be enriching."
The last word goes to 'Sammydog':