Unexplained sex party death: Man found dead, woman unconscious in Kent woodland
Published time: 22 Aug, 2017 11:25
Edited time: 23 Aug, 2017 09:26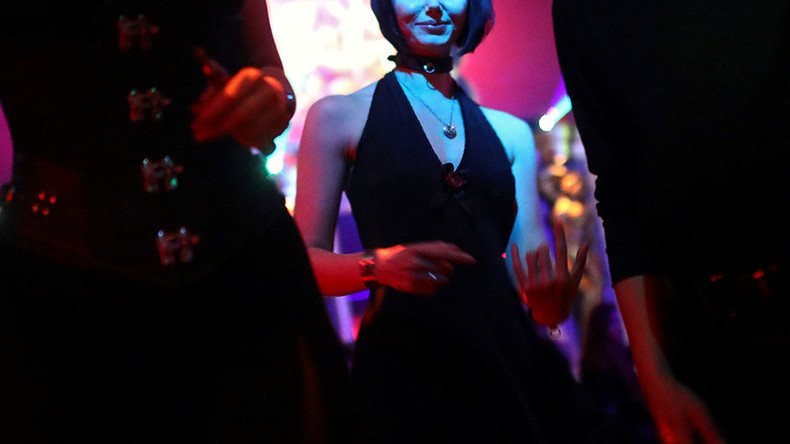 A man was found dead and a woman unconscious in woodland near the site of a sex festival which took place near the Kent town of Tunbridge Wells over the weekend.
Police say they found the unresponsive man, believed to be in his fifties, after they arrived at the scene of the 'S&M dungeon' shortly after 6am on Tuesday.
'Flamefest' took place from Friday to Monday at Brokes Wood, in High Brooms.
Hundreds of ravers flocked to the kinky festival – a unique event offering an "adult playground," where revelers would be left in the "safe hands" of dominatrices.
For £600 (US$770), party goers could visit a "completely blacked out" tent where they could indulge in sexual and nude activities.
"Kent Police is making enquiries to establish the circumstances surrounding an unexplained death in Tunbridge Wells," a force spokesman said in a statement.
"Officers were called by South East Coast Ambulance Service at 6:14am on Tuesday August 22 to a medical incident at a campsite in Powder Mill Lane, Tunbridge Wells.
"Patrols and ambulance crews went to the scene where a man was pronounced dead.
"The death is being treated as unexplained at this stage.
"In addition, an unconscious woman received medical treatment and was taken to a local hospital by air ambulance."
The festival had created an outcry as local residents complained they had not been consulted over the event, which they feared would cause traffic jams and excessive noise.
Councillor Diane Hill, who represents the Southborough and High Brooms ward, said she has received complaints from locals.
"I'm no prude, but this is the wrong place for this sort of thing.
"It's a residential area. A big worry is they say there will be coaches coming down – where are they going to park?" Hill told Kent Live.
However, festival organizer Helen Smedley seemed to allay concerns over Flamefest, which she said was a private event where there would be no public display of sexual activities.
"It'll involve music, workshops, getting at one with nature," she said, according to the Guardian.
"We've got guests coming from all over Kent. We've had someone fly in from Romania and Australia.
"We allow people the safe place to have sex, we're monitors, just to make sure everyone's safe.
"There's nothing that happens in view, on site. People go off to their tents to meet like-minded people."