Train derails after colliding with wagon at London Waterloo station (PHOTOS)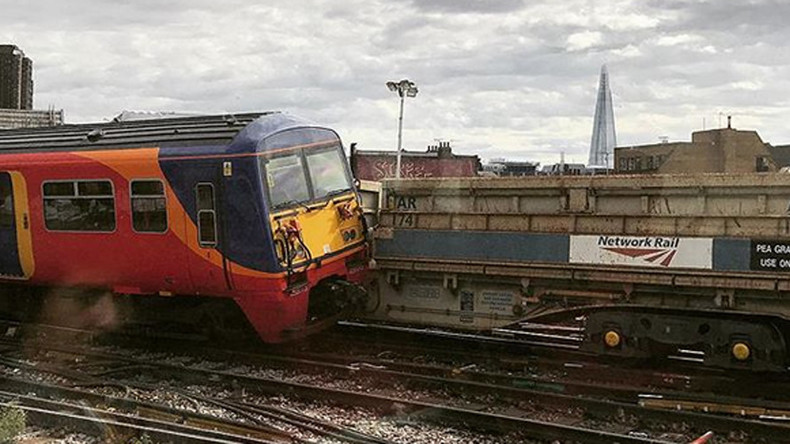 Passengers have been told to avoid using London Waterloo station for the rest of the day after a train derailed.
South West Trains said passengers should expect limited services running to and from Waterloo as it was dealing with an "operational incident."
Images show the train crashing into what looks like a freight car.
Three people were checked over by the London Ambulance Service (LAS), but no one was hurt.
The train pulled out of the platform at low speed at 5:40am local time, Network Rail said.
British Transport Police (BTP) Inspector Sean McGachie said there were "very few passengers" on board when the incident took place. Officers are investigating the incident.
The partially derailed train blocked three platforms, according to Network Rail spokesman Chris Denham.
"If you don't have to travel to Waterloo today, please don't," Denham told the BBC.
Commuters have been advised to use alternative routes, while also being warned that other surrounding stations are bound to be "very busy," and that queueing systems may be put in place.
The station is one the UK's busiest as it sees an average of 270,000 journeys made to and from it each day.