Policeman who filmed couple having sex from helicopter had 'swung' with housewife, court told
Published time: 26 Jul, 2017 15:23
Edited time: 27 Jul, 2017 10:06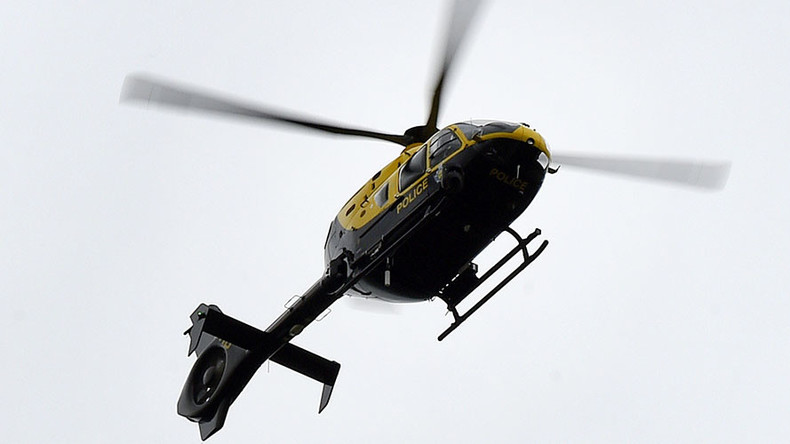 A police officer dismissed for filming a couple having sex on their patio from a force helicopter is now accused of swinging with them and supplying the husband with a copy of the film.
The court heard how Police Constable Adrian Pogmore, an aerial observer aboard the helicopter who is accused of misusing the aircraft, previously 'swung' with the couple in question, Sheffield Crown Court heard.
Pogmore lost his job after his ex-wife told police in 2014 he had footage of a lewd nature filmed from the helicopter.
Police officers Matthew Lucas and Lee Walls and pilots Matthew Loosemore and Malcolm Reeves have all denied misconduct in public office.
The latest revelation came as Kate Batty, prosecuting, claimed that Pogmore had swinging links to those he filmed having sex on the patio.
She said the officer had been "involved in swinging activity with the couple – watching and photographing them having sex and having sex himself with the woman."
Questioned years after the 2008 incident, he denied making any other films – claims which are now contested.
The police tracked down the couple, who have not been named, to discover "they had been involved in the swinging, wife swapping, lifestyle for a number of years" and that Pogmore both knew them and "shared their interests."
Batty told the court the couple "knew they were being filmed in July 2008 and were more than happy to put on a show."
"They knew he was a police officer who worked in the police helicopter and generally knew the shifts he worked. They knew no-one else who worked in the police helicopter."
It is alleged that at one point, despite getting a 999 call regarding a stolen motorbike, the helicopter loitered to film the swingers.
The trial continues.