Nigel Farage accused of hypocrisy after claiming Jeremy Corbyn gets too much airtime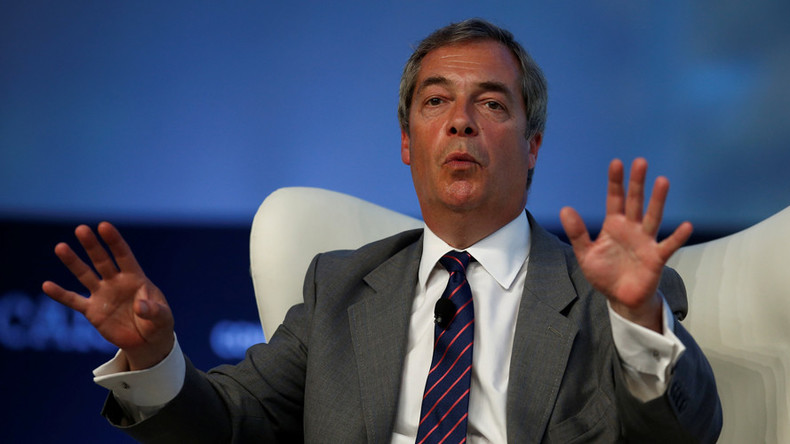 Nigel Farage has been accused of hypocrisy after blasting the BBC for "promoting" Jeremy Corbyn's attendance at the Glastonbury Festival.
Read more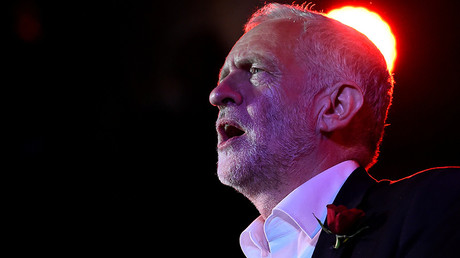 The former United Kingdom Independence Party (UKIP) leader hit out at the broadcaster for reporting about Corbyn's speech at the popular musical festival.
The Labour leader made headlines over the weekend after appearing on Glastonbury's iconic Pyramid Stage before hip hop act Run the Jewels on Saturday night.
Farage took to Twitter complaining about having to pay a TV license fee to watch the socialist leader.
The post included a re-tweet by Guido Fawkes writer Ross Kempsell claiming the BBC had published a post on the social media platform apparently hailing the Labour leader's stage performance as "ace," before it "swiftly" removed it.
Farage's tweets, however, received backlash from the public, with many claiming the politician, who hosts his own show on LBC from Monday to Thursday, is in no position to make such accusations as he has been one of the most frequent guests on the BBC's Question Time programme.
According to the Independent, since 2000, the Brexit champion has been on the flagship programme 31 times, while he has appeared up to 17 times since 2010 alone.
Figures therefore suggest Farage has effectively smashed the record for the amount of appearances on the show by non-parliamentarians.
Moreover, according to analysis by the Huffington Post, a representative from the Eurosceptic party has appeared on a quarter of all shows since the 2010 election, despite the party never winning more than two seats in the House of Commons. Following the general election on June 8, the party has no seats in parliament.
It's stating the obvious, but don't remember you complaining when they were giving you so much airtime?

— Simon Brew (@simonbrew) June 24, 2017
UKIP had seat on 25% of Question Time shows since 2010. Never had more that 2 MP's. Didn't moan about that, did you?https://t.co/iI4xKJRgrf

— My Sweet Landlord (@MySweetLandlord) June 25, 2017
Another mocked the ex-UKIP leader and said:
As Farage and other Corbyn opponents complained about the left-wing leader getting too much airtime, Corbyn supporters claimed just the opposite, with one Twitter user suggesting the BBC had failed to portray the real turnout for Corbyn's speech.
Introduced by Glastonbury founder Michael Eavis, who branded him "hero of the hour", the Labour Party leader stood on the main stage in Glastonbury, where he urged US President Donald Trump to "build bridges, not walls", while also allegedly suggesting he would become Prime Minister within the next six months.
His attendance also stirred controversy among the public, however, amid claims he told Eavis that he would scrap the Trident nuclear missile system "as soon as I can," contradicting previous comments indicating that he would commit to the party's policy of renewal.