Britain drafts laws empowering it to impose sanctions post-Brexit
Published time: 28 Apr, 2017 11:13
Edited time: 29 Apr, 2017 19:12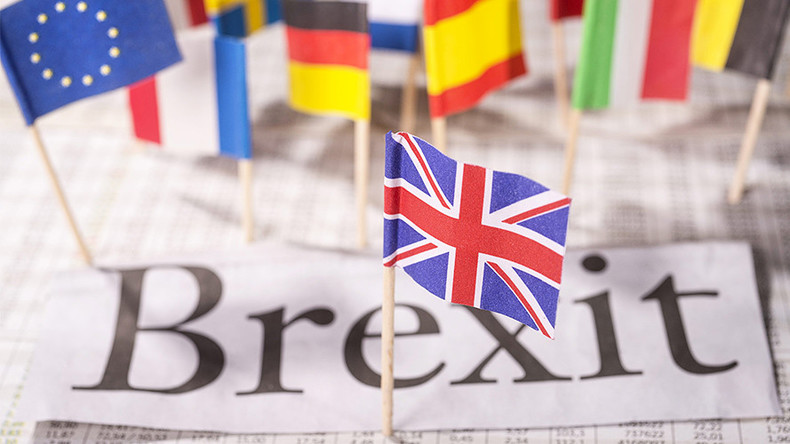 Britain is rushing to create new laws that will allow it to introduce sanctions against other countries, as well as maintaining existing ones, after it leaves the EU.
Ministers had already begun discussing the plans when they realized that Britain would very likely lose this authority once it leaves the bloc.
The new laws will mean that the UK will be able to impose sanctions at its own discretion, without having to gain the consensus of the other 27 members of the EU.
The official consultation began on Friday, just before the ban on announcing new legislation before the June 8 general election was imposed.
It will be rushed through in the next few weeks so that a bill can get to Parliament as soon as a new government is formed.
The UK's membership in the United Nations and the EU means it must impose sanctions agreed upon by member states.
As it stands, the UK has limited powers to impose sanctions unilaterally, as in the case of the Terrorist Asset Freezing Act of 2010 or the Anti-terrorism, Crime and Security Act of 2001.
In order to amend existing sanctions and have the power to impose new ones, the UK must draw up new laws for the post-Brexit world, as the Great Repeal Bill only allows it to keep existing ones.
According to the European Council on Foreign Relations think tank, the UK has enjoyed great influence over other EU members when it comes to imposing sanctions.
Dr. Erica Moret, a senior researcher, said: "No other European power arguably has played such an instrumental role in the use of EU sanctions as the UK, which has acted as a pro-active and committed advocate of their use in recent years against countries such as Russia, Syria, North Korea, and Iran."
Peers on the House of Lords' EU justice sub-committee made similar remarks in February.
"The UK has contributed greatly to the substance and quality of improvements in the sanctions process over the last few years.
"It is, therefore, particularly important that the UK should remain able to align itself with EU sanctions post-Brexit. National legislation to achieve this must be put in place."
It seems Britain's influence may be diminishing, however, as was implicated by the latest fiasco when Foreign Secretary Boris Johnson's calls for more sanctions on Russia were ignored by the rest of the EU.
Sir Alan Duncan, the Foreign Office minister who will take the bill through Parliament, said: "The government's overarching goal is to ensure we have in place the legal powers needed to continue to implement sanctions regimes effectively, in support of our wider national security and foreign policy agenda.
"The UK plays a leading global role in using sanctions to reduce threats to international peace and security and we will continue to do so when we leave the European Union," he said, the BBC reports.