Distressing dashcam footage shows moment truck driver smashes into car, killing woman (VIDEO)
Published time: 21 Mar, 2017 17:05
Edited time: 22 Mar, 2017 13:43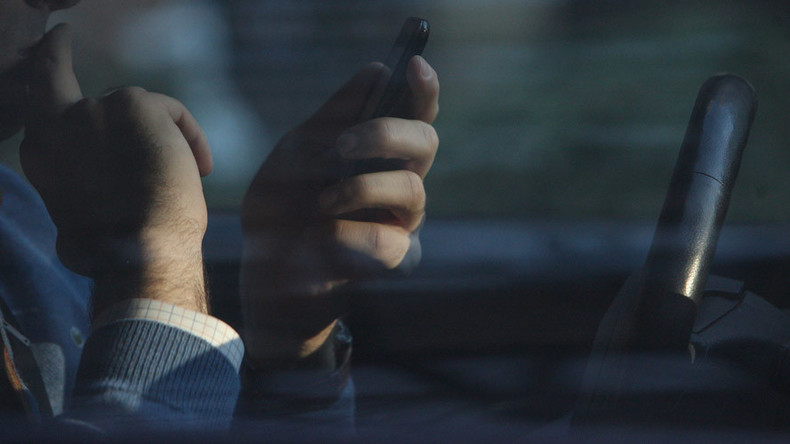 Dashcam footage released by police shows a truck driver fiddling on his mobile phone seconds before killing a woman by plowing into a broken-down car that had its hazard warning lights on.
Dariusz Tokarczyk, 47, was looking at his mobile phone to change the music playing in his truck and failed to spot Jodie Moss, 21, parked in the left-hand lane of the A34 in Berkshire.
He has been jailed for four-and-a-half years for causing death by dangerous driving, according to the Daily Mail. He has also been banned from driving for more than four years.
Warning: This video contains pictures some readers may find disturbing
Moss had been traveling to visit her boyfriend in Swanage, Dorset from her family home in Swindon, Wiltshire on March 22, 2016. Her Vauxhall Corsa suffered engine failure and there was no hard shoulder for her to pull into so it was stationary in the inside lane with the hazard warning lights flashing.
Just before 9.30pm local time, Tokarczyk plowed straight into the back of the vehicle at 54mph.
Analysis of the crash showed he did not brake at any point apart from when the collision took place, and only moved to the right to try to avoid her car 0.4 seconds before impact.
Michael Roques, prosecuting, told the court the defendant was "grossly distracted" in the run-up to the collision.
"Other cars were able to identify Miss Moss's vehicle and make their way around it without any need for an emergency maneuver. The hazard lights can be seen for 11.5 seconds before the point of impact."
Defense barrister Charles Row read a statement from Tokarczyk, which said: "I made such an unforgivable mistake while carrying out such a responsible job.
"I have acted so irresponsibly and unprofessionally that, because of me, a person has lost her life.
"I would like to apologize for what happened and am very sorry. No matter what sentence I get, I sentence myself for life because I cannot bear the guilt."