Hammond's U-turn on National Insurance savagely mocked on social media (TWEETS)
Published time: 15 Mar, 2017 15:19
Edited time: 16 Mar, 2017 09:55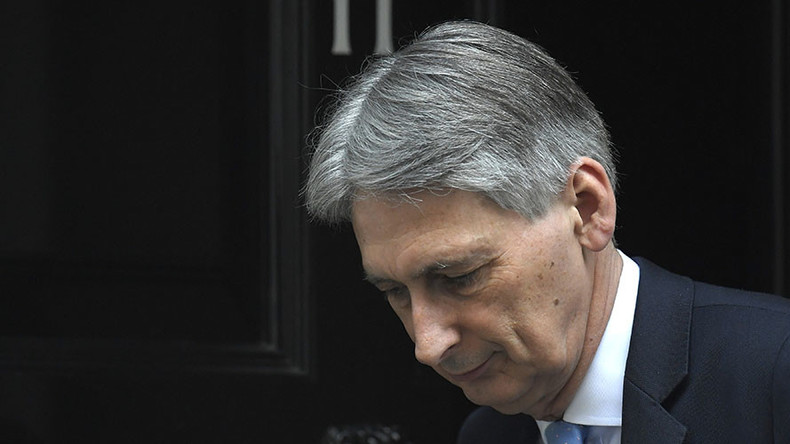 The internet did not look kindly at Chancellor Philip Hammond's conspicuous U-turn on National Insurance contributions (NICs) for the self-employed from last week's budget.
In a letter to his fellow Conservative MPs, Hammond said he was retracting the 2 percent hike on Class 4 NICs. Many had complained the policy breached promises made in the party's manifesto, exposing Hammond as "incompetent, dreadful and weak."
"With the self-imposed NICs U-turn, the Government is actually now a more effective opposition than Labour," said Twitter user Mark Baker.
"Howling U-turn! Is Philip Hammond about to become self-employed? Chancellor thrown under a bus & brand [Prime Minister Theresa] May damaged," added another social media commentator, Allan Lambert.
Others thought mainstream media was to blame for Hammond's backtracking on a policy many believed to be a fair way to address inequality.
"Why the government U-turn on NICs? Because the Tory press attacked. Proof, with Brexit, that Mail/Sun/Express/Telegraph run this country," said author Gregory Normington.
Most, however, worried about the black hole in the budget the increase was meant to address – a £2 billion (US$2.4 billion) social care bill.
"So where will the much-needed new £2 billion for social care come from now?" tweeted the King's Fund policy adviser Helen McKenna.
"Now that we have a U-turn on NICs how will the chancellor fund the extra social care spending?" added a user named Jason Medea.
Perhaps the funniest comments came from those comparing Hammond's weakness with the apparent cluelessness of cabinet minister David Davis during a Brexit briefing on Wednesday.
In a mock conversation tweeted by journalist Simon Ricketts, Davis tells Hammond: "I'm incompetent, dreadful and weak. I'm showing that this government has no idea what it's doing."
"Hold my beer," Hammond replies.