Pedestrian throws himself at passing car… blames the driver (VIDEO)
Published time: 17 Feb, 2017 15:39
Edited time: 18 Feb, 2017 13:40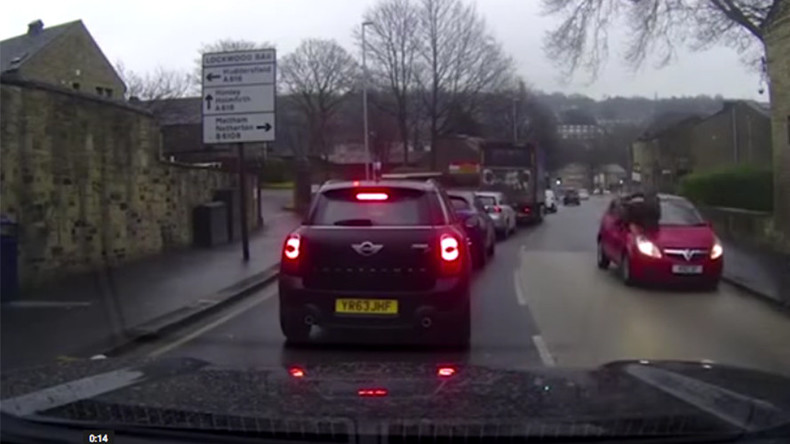 A pedestrian has been filmed throwing himself at a passing car in Manchester before trying to blame the innocent driver for hitting him.
The bizarre scene was caught on dashcam by another motorist stopped at the traffic lights on Swan Lane towards Lockwood, Huddersfield, on Sunday morning just before 10am local time.
The unidentified man, wearing a green parka, is seen jogging down the middle of the road. He then blatantly rolls himself onto the bonnet of a red Vauxhall Corsa coming in the opposite direction.
The man then stands up and dusts himself off as the car reverses, and appears to yell something at the driver.
He then angrily gestures at the car, hits it with his elbow, and then walks off as though nothing had happened.
The driver who captured the footage posted it on Facebook.
"After this [the man] had a fight with a traffic bollard and then almost got hit by another car and had a go at that driver too," the driver said, the Daily Mail reports.