England World Cup winner donates brain to medical science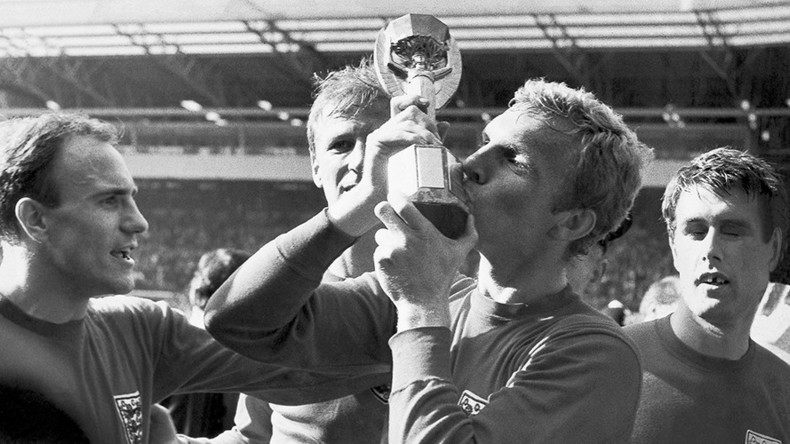 George Cohen, 77, who played with the England team that won the 1966 football World Cup, has pledged to donate his brain to medical science so that dementia in footballers can be studied more closely.
"I wouldn't be aware of it so I don't see a reason for me to not want to, as long as my relatives are OK with it," Cohen told the Mirror.
"My wife Daphne says she wouldn't mind."
He urged players under the age of 10 not to header the ball because evidence suggests that the impact can contribute to dementia later in life.
Former Manchester United player Pat Crerand has also promised to donate his brain after University College London said they had found signs of a dementia-causing condition called chronic traumatic encephalopathy (CTE) in four former players.
CTE has been linked with the onset of Alzheimer's and related conditions.
"Whatever will help, I mean why not? It's no use to me any more at that stage," Cohen told the Mirror.
"If they've found there is a link to the illness then someone donating their brain is a good thing if it can help. I'm sure others would be happy to do it too."
Three other members of the 1966 World Cup winning team – Nobby Stiles, Ray Wilson, and Martin Peters – developed Alzheimer's in later life.