You ruined my life! Britain's youngest lottery millionaire sues gambling giant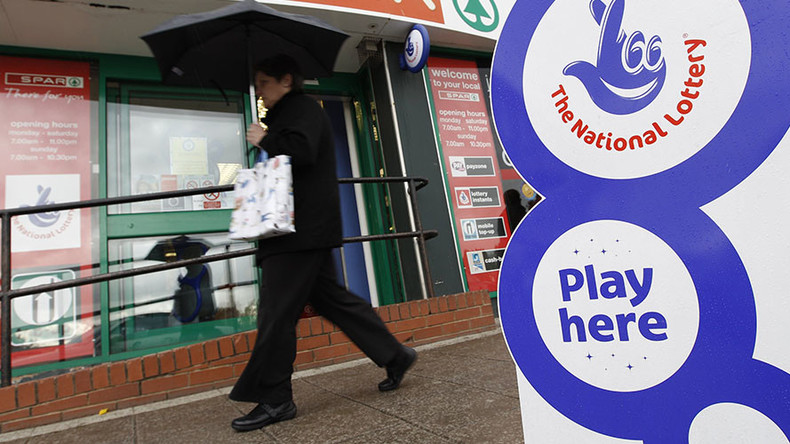 Britain's youngest Euromillions winner is planning to sue lottery organizer Camelot for "ruining" her life after she was allowed to win a million pounds at the tender age of 17.
Jane Parks, who is now 21, intends to take legal action against the lottery bosses for their alleged negligence.
Parks claims that Camelot should never have allowed someone of her age to win such an extortionate amount of money, and is now calling for the minimum age for winning to be raised from 16 to 18.
"I thought it would make it 10 times better but it's made it 10 times worse. I wish I had no money most days. I say to myself, 'My life would be so much easier if I hadn't won,'" she told the Sunday People.
"People look at me and think, 'I wish I had her lifestyle, I wish I had her money.' But they don't realize the extent of my stress.
"I have material things but apart from that my life is empty. What is my purpose in life?"
Parks, who has forked over for two properties, breast implants and a chihuahua, used to work as an admin temp for £8 an hour in a small flat with her mother in her home city of Edinburgh before winning the lottery in 2013.
She now claims relentless spending cannot give her long-term happiness, and that she feels "isolated" as she can no longer relate to her friends.
Although Parks has appointed an adviser to help manage her wealth, her family play their part.
"I've read about other lottery winners who've just blown it all and I can totally see how it can be done," she said.
"I was stuck in front of a financial adviser who was using words like investment bonds. I had no clue what they meant."
Camelot, which runs Euromillions, has responded saying it had provided "extensive support" to Parks.
"A dedicated winners' adviser visited Jane at home to pay out her prize, arrange private banking and support her through the publicity when she chose to share news of her win. An independent financial and legal panel was set up shortly after her win and we put Jane in touch with another winner who won at the same age, to share their experience and help Jane adjust to the win," a spokesperson said.
Camelot also said it is up to parliament to decide when someone can legally play the lottery.
"Anyone over the age of 16 can play the lottery, and therefore win a prize," they said in a statement.
"Camelot doesn't set the age limit to play – this was agreed at the launch of the National Lottery back in 1994 and so any questions about the legal age to play would be a matter for parliament."
Camelot added that it has reached out to Parks to offer advice on several occasions, and that it will carry on supporting the young millionaire "in any way we can, if that is what decides she wants."
You can share this story on social media: