620,000 Brits at risk of 'sudden death' because of faulty gene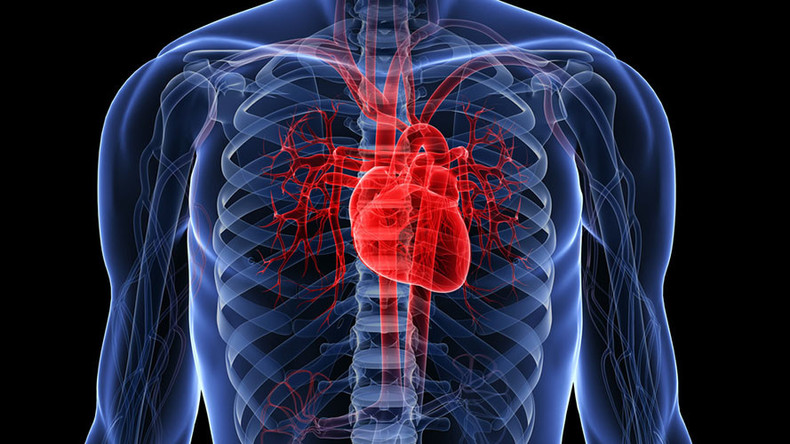 More than half a million Brits are believed to have a faulty gene that means they are at a greater risk of developing heart disease or succumbing to sudden death, a charity has warned.
The British Heart Foundation (BHF) said an estimated 620,000 people have the gene and most are unaware.
This figure is 100,000 times higher than was previously thought and the true number is likely to be even higher due to underdiagnosis and undiscovered faulty genes, the charity said.
In a press statement, the BHF said the condition can affect people of any age and that a child of someone with an inherited heart condition has a 50 percent chance of also inheriting it.
Many families are unaware there is a problem until someone dies suddenly from a cardiac arrest or heart attack with no obvious cause or explanation, the charity added.
Around 12 seemingly healthy people under the age of 35 die each week in Britain due to undiagnosed heart conditions.
The BHF says more research is urgently needed to understand these heart conditions.
BHF medical director Prof Sir Nilesh Samani said: "The reality is that there are hundreds of thousands of people across the UK who are unaware that they could be at risk of sudden death.
"If undetected and untreated, inherited heart conditions can be deadly and they continue to devastate families, often by taking away loved ones without warning.
"We urgently need to fund more research to better understand these heart conditions, make more discoveries, develop new treatments and save more lives."
Research published by the BHF in 2015 also found the workplace has a considerable impact on healthy hearts, as it can push workers into unhealthy lifestyles.
"Millions of people say they are smoking more, exercising less and putting on weight because they're not considering the impact their job is having on their health and wellbeing," BHF project manager Lisa Young said.
You can share this story on social media: