'James Bond wouldn't cut it in MI6,' real-life 'M' claims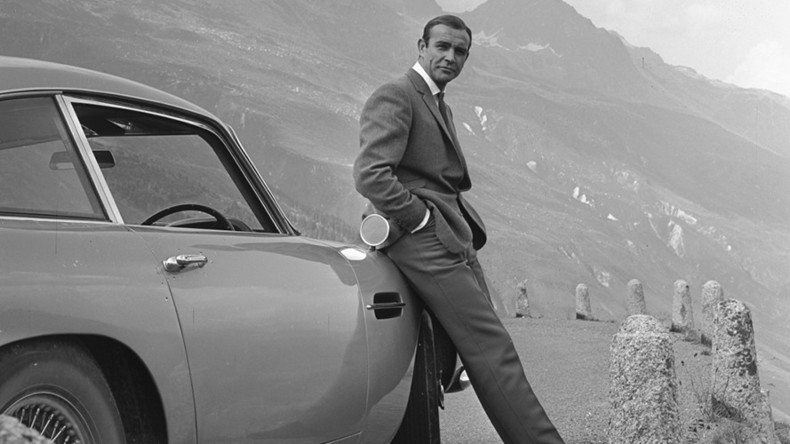 James Bond would never be hired by MI6 in real life because he breaks too many laws, intelligence service's chief Alex Younger said in his first public speech since taking up the post of 'C.'
The iconic fictional spy would have to "change his ways" to get a job at the agency," the real-life version of M told reporters at a special news conference within MI6 itself.
While Younger acknowledged that the legendary on-screen secret agent has brought "global recognition" that makes other spy agencies envious, he said the fictional character was a mixed blessing.
Younger is the only member of MI6 who can be openly identified. The few details known about him include that he joined the agency in 1991 after serving as an army officer.
He became head of the Secret Intelligence Services (SIS), as it is also known, in 2014.
"I'm conflicted about Bond. He has created a powerful brand for MI6: as C, the real-life version of M, there are few people who will not come to lunch if I invite them. Many of our counterparts envy the sheer global recognition of our acronym," Younger said.
"And to be fair, there are a few aspects of the genre that do resonate in real life: fierce dedication to the defence of Britain, for example. The real life 'Q' would want me to say that we too enjoy – and, indeed, need – a deep grasp of gadgetry. But's that's pretty much where the similarity ends. And, were Bond to apply to join MI6 now, he would have to change his ways."
Younger said someone who broke the law as often as Bond does in the film franchise would not be welcome in MI6.
"For too long – often because of the fictional stereotypes I have mentioned – people have felt that there is a single quality that defines an MI6 officer, be it an Oxbridge education or a proficiency in hand-to-hand combat. This is, of course, patently untrue. There is no standard MI6 officer," he stressed.
MI6 has been embroiled in scandals in recent years, including allegations that the agency rendered Libyan dissenters to Tripoli, where they were tortured by the Gaddafi regime.
In 2004, Britain was complicit kidnapping Abdul Hakim Belhaj in Hong Kong, along with his pregnant wife, and sending him back to his native Libya, where he was held and tortured for six years.
The Crown Prosecution Service (CPS) decided not to press charges against former MI6 chief Mark Allen in June due to insufficient evidence.