UKIP now investigated by Britain's Electoral Commission over funding misuse allegations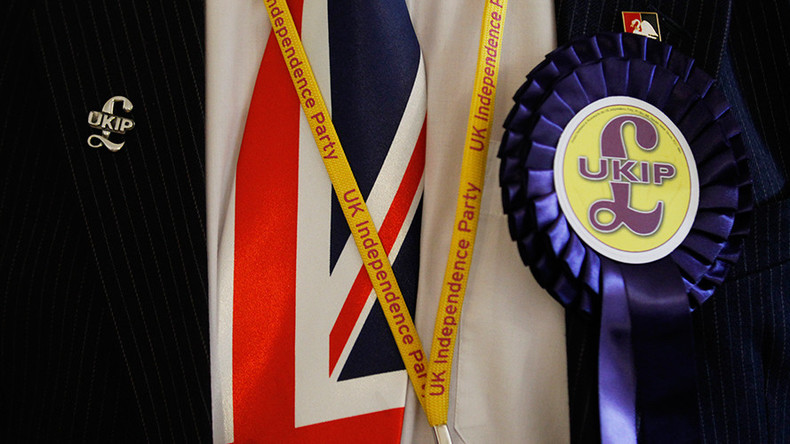 Nigel Farage's UKIP is under investigation by the Electoral Commission after allegations surrounding breaches of party funding rules surfaced last week.
The European Parliament Bureau has already ruled that the Alliance for Direct Democracy in Europe (ADDE), to which UKIP is affiliated, will have to pay back a total of 172,000 euros (£146,696, $182,267) after claiming the group misused EU funding.
Read more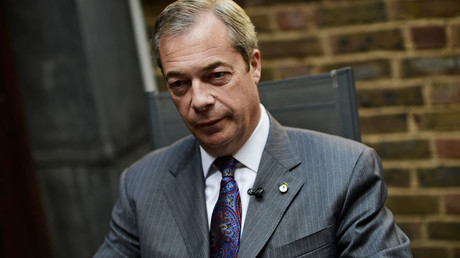 A further grant of 248,345 euros (£211,000, $263,169) originally set for the grouping has also been cancelled.
The British electoral watchdog is now investigating the British wing of the ADDE, considering whether UKIP and its foundation, the Initiative for Direct Democracy in Europe (IDDE), have accepted "impermissible donations."
"ADDE and its affiliate IDDE, as with other European political parties and foundations, can receive grant funding from the European Union," the Electoral Commission said in a statement.
"This funding can cover up to 85 percent of the parties' eligible expenditure and be used for a range of activity, from administrative functions through to the campaign costs connected to European elections.
"It cannot, however, be used for a range of other specified purposes, including for the direct or indirect funding of national parties, election candidates and political foundations at either the national or European level."
A probe of ADDE-financed projects found a series of pre-election surveys performed between February and December last year, including in Nigel Farage's unsuccessful run for the Thanet South seat in the 2015 general election, and other target constituencies in Great Grimsby, Rochester & Strood, Thurrock, and Cardiff South & Penarth.
Nine of these opinion polls and a further one ahead of the EU referendum were found to be in breach of European party financing rules.
Further costs linked to the services of three consultants were also deemed non-eligible by an external auditor and by the Parliament's administration.
On the EU-wide breaches, Westminster confirmed the European Parliament had "formally concluded that ADDE and IDDE used EU grant funding for the benefit of UKIP in breach of its rules and therefore, these expenses were declared as non-eligible for the financing.
"The commission has now opened its own investigation into UKIP to look at whether there has been any breach of UK election law. This includes whether any impermissible donations have been accepted by the party," it added.
If Putin links to UKIP money are found via Bannon the Farage probe will lead right back to US intelligence and the future White House

— Louise Mensch (@LouiseMensch) November 22, 2016
EU and Electoral Commission representatives have now met to audit material from the three organizations.
"We are confident we have abided by all electoral rules," a UKIP spokesman said in a statement.