Black victims of UK police violence speak to RT (VIDEO)
Victims of police violence, their relatives and campaigners say the black community must do more to organize "non-violent direct action" to prevent deaths in custody.
"I think we have to take the fight to them by stepping up the extent to which we are prepared to take direct action," Black Activists Rising Against Cuts (BARAC) co-chair Lee Jasper told RT's Richard Sudan.
Read more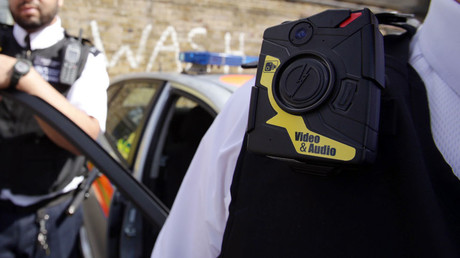 "Non-violent direct action but defending ourselves nevertheless. A lot of us go to jail for the wrong reasons and now it's time that some of us go to jail for the right reasons."
Victims of police violence recounted how they have been targeted on the streets and mistreated inside police cells.
Marcia Rigg, who heads the Sean Rigg Justice & Change campaign, retold how her brother was "restrained in a prone position" for more than eight minutes and locked up in a police van until he was dragged out into a south London police station yard already lifeless.
"My brother was Sean Rigg, who was having a psychotic episode back in 2008. He was picked up by Brixton police officers and arrested for theft of his own passport and a public order offence and an alleged assault on a police officer," said Rigg.
"He dies at the back of the yard of the station, he doesn't actually enter the custody suite. He dies at the officers' feet."
Recounting his own experience of police abuse, award winning poet and author Benjamin Zephaniah told RT police deliberately stamped on him and put cigarettes out on his naked body while in custody.
Jasper, who was once a candidate for George Galloway's Respect Party, said: "The [Independent Police Complaints Commission], and indeed the Crown Prosecution Service, the police, they live in some sort of Orwellian universe where no matter what the substantive evidence is, no matter what the facts are, no matter what the witnesses say there is no circumstances under which a British police officer can be convicted for an unlawful death or killing."