Poker-fixated teen 'enamored with ISIS' held over London 'bomb plot'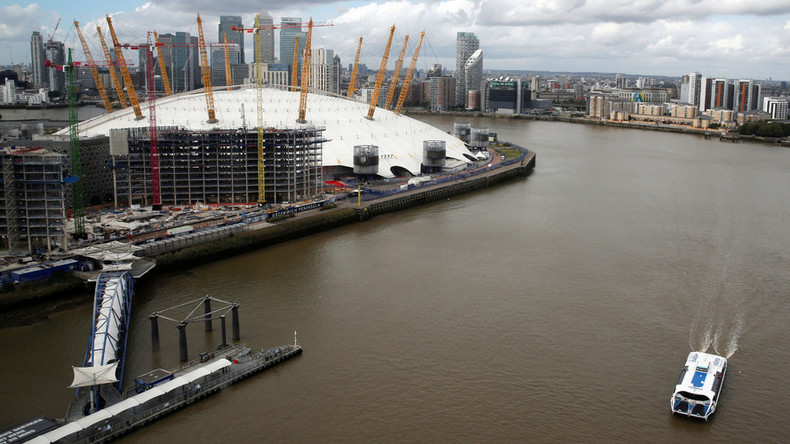 Details have emerged about a suspect held in connection with a suspicious device found on a London Underground train near the 02 Arena last week.
Damon Smith, 19, was arrested on Friday near Holloway Road in London after reportedly being tasered by masked police.
On Saturday, police searched an address in Devon where Smith is thought to have lived before moving to London to study at university. A second device described as "not viable" was found at the Newton Abbot home.
Local football pitches were reportedly cleared to make way for police helicopters to land during the searches.
London Metropolitan University confirmed on Monday that Smith had enrolled in September.
Officers say he was arrested on suspicion of the commission, preparation and instigation of terrorism acts, under Section 41 of the Terrorism Act 2000.
Details of his recent visits to Tunisia and Turkey and his apparent obsession with online poker have since emerged.
Friends of Smith have also claimed he was 'enamored' with Islamic State (IS, formerly ISIS/ISIL), Sky reports.
"Damon was quite successful at poker. I think that's how he would fund buying replica weapons," Darren Vincent, whom the Sun describes as a former best friend, told the paper.
"He had a Koran and knew several phrases and he wore a black headscarf. Damon had replica guns and air rifles and even posted a video of himself shooting a replica Glock on YouTube."
He said Smith had a notably close relationship with his mother.
"His mum was always quite protective of him because he had learning difficulties. She moved to London with him when he got on an IT course at a London university," he said.
Former girlfriend Deanna Jones told the Sun, "His mother used to come with him on dates, which seemed odd."
Residents of his Devon hometown remarked on how Smith had appeared to be a bright and gentle youth.
"He is really smart, really smart. I know he played poker and stuff, he's really good at it," one neighbor from Newton Abbot told the Telegraph.
"From meeting him I would he really surprised. He is the gentlest natured person. He was lovely. You just knew he was smart."
Although police have refused to confirm the man's identity, they said in a statement: "Officers are keeping an open mind regarding any possible motive. They are not looking for anyone else in relation to this investigation at this stage."