Sir no more! MPs vote to strip ex-BHS boss Philip Green of knighthood amid pensions scandal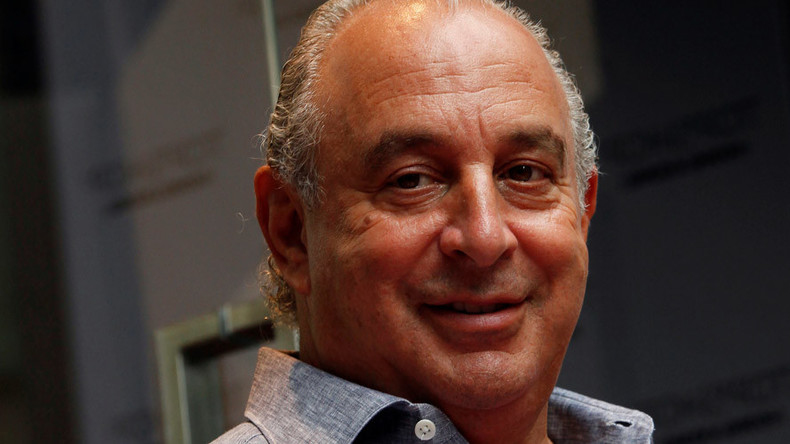 MPs have approved a motion to strip Sir Philip Green of his knighthood, which was awarded to him in 2006 by Tony Blair's government for his service to retail, due to his role in the collapse of British Home Stores (BHS).
Parliament unanimously backed a motion asking the Honours Forfeiture Committee to recommend that the retail mogul's knighthood be "cancelled and annulled."
Labour's Ian Wright, chair of the business committee, said Green "took the rings from BHS's fingers. He beat it black and blue. He starved it of food and water and put it on life support. And then he wanted credit for keeping it alive."
Earlier, the billionaire had sent a letter to Wright and co-chair Frank Field urging them against "leaping to conclusions."
The vote followed a debate on whether Green deserved to retain his knighthood that saw a cross-party attack leveled at the tycoon. MPs widely panned Green's role in the downfall of the high street retailer.
"[Green is a] billionaire spiv who should never have received a knighthood, a billionaire spiv who has shamed British capitalism," said Labour's David Winnick.
I don't give a toss whether Philip Green keeps his knighthood. I do care that he keeps his millions whilst leaving pensioners in poverty.

— Paul Bernal (@PaulbernalUK) October 20, 2016
Green has been at the center of the BHS scandal since 2014, when he pocketed £400 million in dividends from the UK department store. He left the retail giant with an enormous pensions deficit, currently estimated to stand at £571 million.
The House of Commons vote is nonbinding and the final decision rests with the Honours Forfeiture Committee.
Green would not be the first disgraced figure to lose his knighthood. According to the Cabinet Office, the Honours Forfeiture Committee, which meets once a year, has revoked the accolade 35 times since 1995.
In 2013, the Committee stripped former head of RBS, Fred Goodwin, following criticism over his role in the bank's near collapse in 2008.
Zimbabwe President Robert Mugabe, who was knighted in 1994, was also stripped of the honor in 2008, following outcry over disputed elections and violence.
Italy's fascist leader Benito Mussolini and Romanian dictator Nicolae Ceausescu had their honorary knighthoods revoked in the last century.