'C**k-gobbler': Screen malfunction leaves speech-making Tory MP looking at unexpected obscenity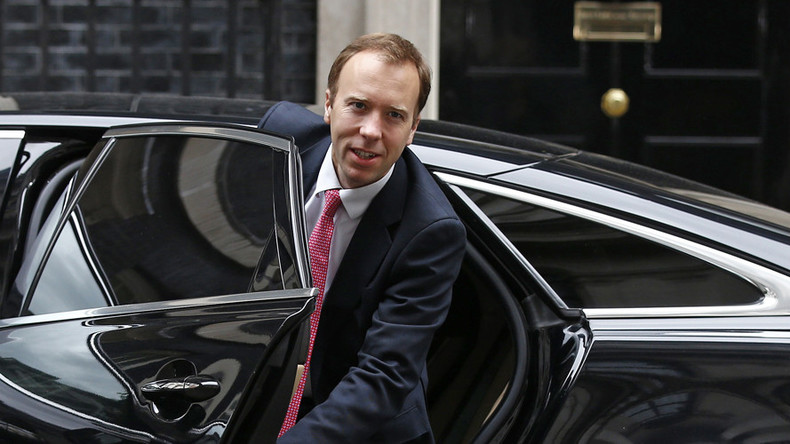 A Tory MP was left stunned after he was forced to give a speech facing a malfunctioning screen which bore the words "c**k-gobbler."
Matt Hancock MP was giving an address on the future of radio at the Radio Festival when the issue occurred.
A watching journalist reported: "Due to screen malfunction, Matt Hancock has just given an entire speech at the Radio Festival, staring into the words 'c*** gobbler'."
The Suffolk MP was reportedly deeply embarrassed but managed to soldier on through his speech.
Onlookers are said to have found the incident hilarious, with one tweeting: "Only at #RADFEST16 would you get an MP saying 'c*** gobbler'."
Another said: ""Live #innuendobingo at #RADFEST16 v funny! C***. Gobbler. Yes, I just tweeted that!"
Hancock was attending the event after being appointed minister for the Department for Culture, Media and Sport.