Teenager stabbed in neck with scissors left partially paralysed (VIDEO)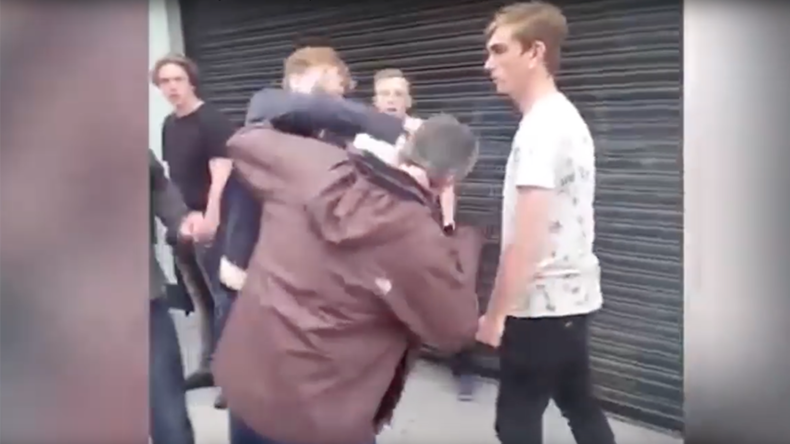 A teenager was left paralyzed in his right hand after a heroin addict who drank eight to 10 cans of super-strength beer per day stabbed him in the neck in an unprovoked attack in Liverpool.
Joseph Giblin, 17, was singing and dancing with a group of friends when an argument broke out between Gary Gilbertson, 41, and a young woman.
When she told him to leave, he began arguing with another teenager, before stabbing Giblin in the neck with a pair of scissors after he intervened in the quarrel.
The stabbing resulted in a compressed spinal nerve injury which has left the teen partially paralyzed.
He can no longer use his right hand to write or even hold a phone, and faces an agonizing 18-month wait to see if he will recover.
Liverpool Crown Court heard how Joseph received a two-millimeter-deep wound in the left side of his neck and spent four weeks in the hospital.
Gilbertson, from Kirkdale, Merseyside, was handed a 10-year and eight-month jail sentence and an extended five years on licence.
Judge Brian Cummings, QC, told Gilbertson: "You were behaving in an extremely aggressive manner.
"You had in your hand, but plainly concealed by your sleeve, a pair of scissors with the blade foremost."