'War on drugs futile in face of dark web marketplace,' say campaigners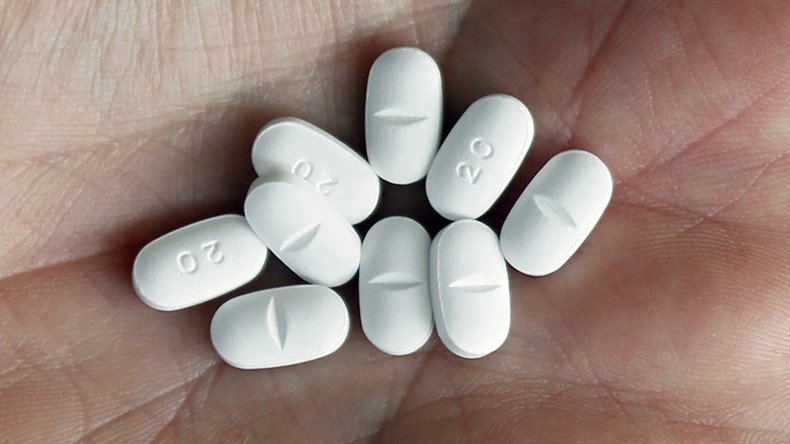 Britain's war on drugs is failing, campaigners say, with the online narcotics market soaring in value and police finding themselves seizing 1,000 cannabis plants every day.
Researchers for think tank Rand Europe found the UK has the largest online drugs trade of any European nation, and is second only to the US.
The enormous scale of Britain's booming drug market on the hidden 'dark web' has prompted reformers to call for the legalisation of narcotics.
UK online drug sellers have been found to conduct 20,748 deals each month worth £1.8 million (US$2.33 million) – nearly twice the 11,039 deals worth £920,000 in Germany, Europe's second largest online drugs market.
Only the US has a bigger dark web market, with 28,883 deals – worth £3.8 million – detected each month.
However, when population sizes are taken into account, the UK has 321 monthly online drugs transactions per million people, while the US has 90 transactions per million.
The research also found online drug transactions were not disrupted when the FBI shut down Silk Road in 2013, a dark web marketplace which accounted for almost the entire world's drug dealing.
Despite this success for US authorities, the number of monthly online narcotics transactions had tripled by January 2016.
Global revenues now stand at £10.7 million per month – twice the £5.35 million generated by Silk Road near the end of its service.
Transform Drug Policy Foundation senior policy analyst Steve Rolles said the report "highlights the utter futility of the war against drugs."
"Each time they shut one down, another site pops up. The idea that eradication or a drug-free society can be achieved through enforcement is clearly ridiculous."
Meanwhile official data indicates police in England and Wales recovered 366,841 cannabis plants in 2014/15 – more than 1,000 a day.
The statistics, analysed by insurer Direct Line for Business, said West Midlands Police seized the highest number of plants – more than 54,700 in 2014/15.
Direct Line for Business head Nick Breton said: "For landlords, engaging in a tenancy agreement with a tenant always requires a certain amount of trust that they will not cause significant damage to the property.
"However, as this analysis shows, cannabis farming is still a big problem in England and Wales and can have severe repercussions for landlords."
You can share this story on social media: