Bemused MEPs wonder why Brit was made head of EU security
Published time: 3 Aug, 2016 15:34
Edited time: 25 Aug, 2016 14:41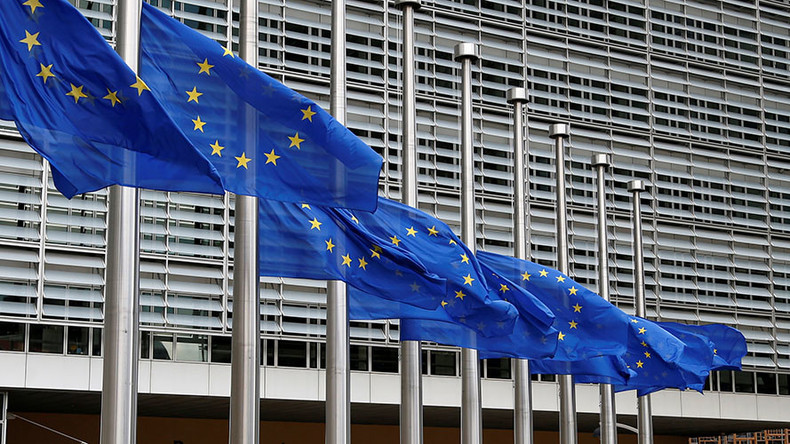 MEPs are confused by EU Commission President Jean-Claude Juncker's decision to hand a top EU security job to a Briton when the UK is set to leave the union.
It was announced on Tuesday that Sir Julian King, a British career diplomat, would be handed the role as Commissioner of the Security Union.
He will be in charge of counterterrorism, intelligence sharing and other key areas - although the appointment could be blocked by MEPs if they wish.
Guy Verhofstadt, Belgian head of the liberal group of MEPs, said the choice is odd given the UK has not played a role in EU policing for 20 years.
"The UK will soon start the process of leaving the EU but more importantly, the country has a longstanding opt-out from justice and home affairs measures, the crucial policy area if one is serious about building a European anti-terrorism capacity," he told the Times.
"It would be odd to give such an important portfolio to someone who has no incentive to further the European interest or more specifically, to enhance the EU's security capabilities."
German Rebecca Harms, who heads the European Greens faction, said that given the culture of surveillance in the UK she also found the choice odd.
"Everyone thought he would end up with a portfolio like cultural diversity while his proposed responsibility is challenging and important," she said.
"It is not easy to be positive, especially for Greens as our ideas on security are quite different," she said.
In a letter to King on his appointment seen by the Times, Juncker said diplomat would take up his role in "one of the most testing periods" for security in the EU's history.
"We have to cope with the refugee crisis, with the aftermath of the UK referendum and with the increased threat of terrorism," Juncker warned.