US test restrictions add to woes for UK's new F-35 jets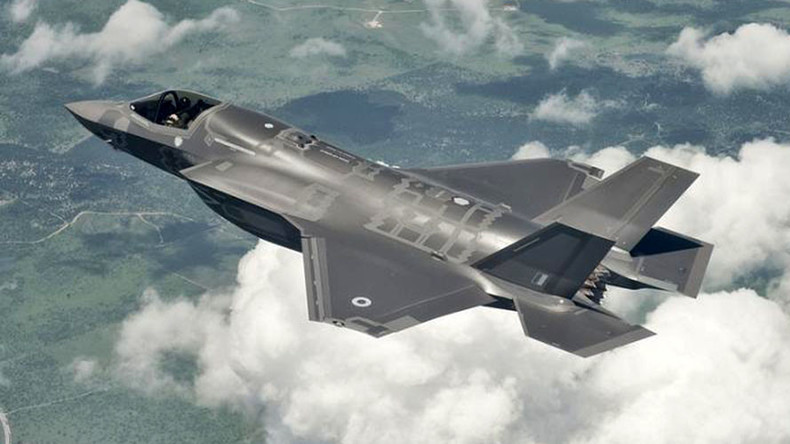 US rules on testing the UK's controversial new fighter jets are making it almost impossible to test effectively outside America, it has emerged.
According to the body in charge of military ranges, the aircraft's advanced targeting scanner can only be used "in the US under very tight controls."
The Defence Ranges Safety Committee told the Register that the Electro-Optical Targeting System (EOTS) can only be used where all optic devices are switched off within a 33km radius and there are no observers within 9km.
An anonymous Ministry of Defence (MoD) civil servant said: "If these restrictions stand, then training in the UK will be almost impossible."
A Royal Air Force (RAF) officer told the Register such restrictions are normal on US kit and may be relaxed over time. Other UK aircraft such as Typhoons and Tornados have US-sourced EOTS on them and are allowed to test normally.
Although there are a number of ranges in the north of England and off the coasts of Scotland and Wales where the scanner could be used within the rules, the UK's F-35 team are said to be in talks with the US to have the issue reviewed.
The F-35 has been hit with a string of problems during its development including ejector seat and avionics issues.
UK Defence Secretary Michael Fallon recently complained during a US visit that the process of bringing it into service was dragging on.
Speaking in Washington DC on July 21, Fallon urged the US to push forward with the deal.
Fallon said Britain is "chomping at the bit" to get on with the contracts, adding that the F-35 is the only jet which can be used on Britain's forthcoming aircraft carriers.
A number of the Lockheed-produced F-35 aircraft are earmarked to serve on Queen Elizabeth Class carriers when the huge ships begin service in 2020.