Will Theresa May's bespoke Brexit package wash with Brussels?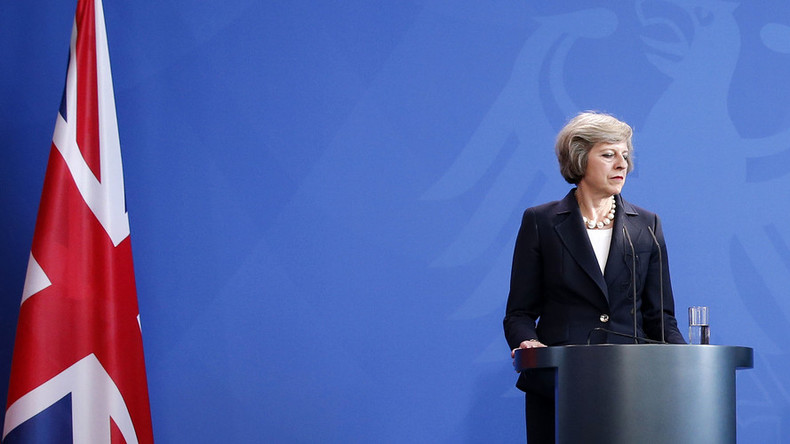 Prime Minister Theresa May has made clear she wants a bespoke Brexit package suited to the UK – a demand which could fall on deaf ears among notoriously inflexible EU officials.
Speaking alongside her Italian counterpart, Matteo Renzi, May said she has an "open mind" about upcoming Brexit negotiations and that Britain should not pick an agreement already "on the shelf."
Considering future rights of EU citizens living in the UK, the PM said any agreement would depend on the status of British nationals in EU countries.
The EU referendum result was described as having sent a clear message that the British public wants "some control" over free movement in the country. May added she would work to get the best possible deal on free trade.
The idea of adopting an existing arrangement, like those held by non-EU countries such as Norway and Switzerland, was implicitly ruled out.
"But, on the other side, we do of course need to ensure that we get the best possible deal in relation to trade in goods and services. And I'm looking at this with an open mind," May said.
"I think we should be developing the model that suits the United Kingdom and the European Union, not adopting necessarily a model that is on the shelf already, but saying what is going to work for the UK and what is going to work best for the European Union in ensuring that we can maintain that economic relationship which has been of benefit to us in the past."
May added that the only circumstances in which she could not guarantee the rights of EU citizens living in the UK is if the rights of British nationals living in EU member states were not guaranteed.
Her call for a bespoke Brexit package is likely to be received coolly in Brussels.
The European Commission on Wednesday appointed a former French foreign minister known for his criticism of the UK's financial sector as its chief Brexit negotiator.
News of Michel Barnier's appointment prompted one city financier to declare: "I can't see how it could be worse," according to the Financial Times.
The UK government issued an awkward welcome statement in which Barnier is not named and is instead referred to as simply "the commission."
During his career with the EU, Barnier championed the idea of a cap on bankers' bonuses and issued roughly 40 proposals on financial services.
Barnier's calls for greater financial regulation prompted the Daily Telegraph to describe him as "the most dangerous man in Europe" in 2010.