British-Iraqi man accused of smuggling hundreds of migrants into Britain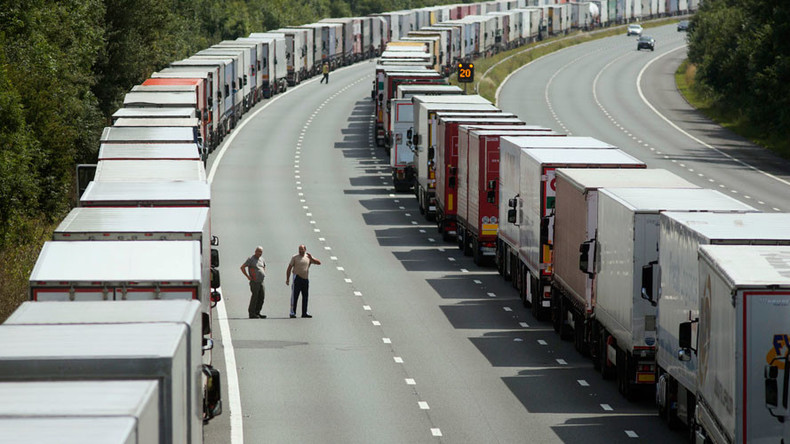 A British-Iraqi man is accused of leading a human trafficking network that has smuggled hundreds of migrants into the UK since 2014.
Rekawt Kayani, an Iraqi Kurd who arrived in the UK as an asylum seeker in 2003, is facing extradition to France for allegedly managing a trafficking ring in Dieppe on the northern coast of France from his Derby home, a court heard on Tuesday.
Read more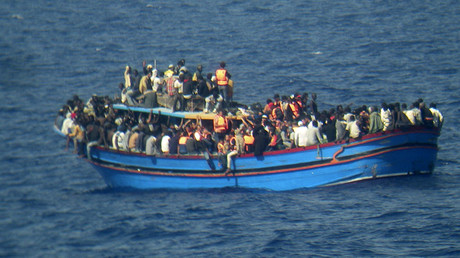 Kayani, 34, was apprehended in May near his home in the Normanton area of Derby. He stands accused of facilitating the unauthorized entry of aliens into France or another Schengen state, and criminal conspiracy.
French authorities have been gathering evidence against Kayani since 2014, through telephone intercepts, ground surveillance, and witness statements from Polish truck drivers.
Kayani is said to have recruited van and lorry drivers from Poland, Russia, and Lithuania to smuggle migrants in hidden compartments. The investigation allegedly links Kayani to a number of smuggling runs between 2014 and January 2016.
Rebecca Hill, for the Crown Prosecution Service (CPS) on behalf of the French authorities, told Westminster Magistrates' Court: "The European arrest warrant sets out that Mr Kayani is the head of a trafficking organization, specifically an Iraqi Kurdish network, facilitating movement to Britain from its base camp in France."
One smuggling campaign allegedly saw Kayani directing the transfer of 51 Chinese immigrants who were discovered in containers on four trucks on a ferry in Harwich, Essex, last June.
READ MORE: Britain under pressure from surge in migrant stowaways that Brexit won't stop
Drivers have also reportedly linked Kayani to smuggling in March, May, and June 2015, Hill said.
District judge Vanessa Baraitser said she would give her extradition decision on September 15.
It emerged earlier this month that the number of prosecutions for smuggling illegal migrants into the UK has jumped by more than 50 percent in the last year. The Home Office figures indicated that 88 people have been taken to court for people smuggling in 2015/2016, compared to just 52 the previous year.
Ministers warned, however, that many more traffickers are going undetected.
Keith Vaz, chairman of the Home Affairs Select Committee said at the time: "Based on the number of illegal immigrants who have entered the country this is only the tip of the iceberg and we need to be tougher on enforcement rather than what we have done before which is to send vans around telling people to leave the country."