Brexit could result in more animal testing, warn campaigners
Published time: 20 Jul, 2016 15:53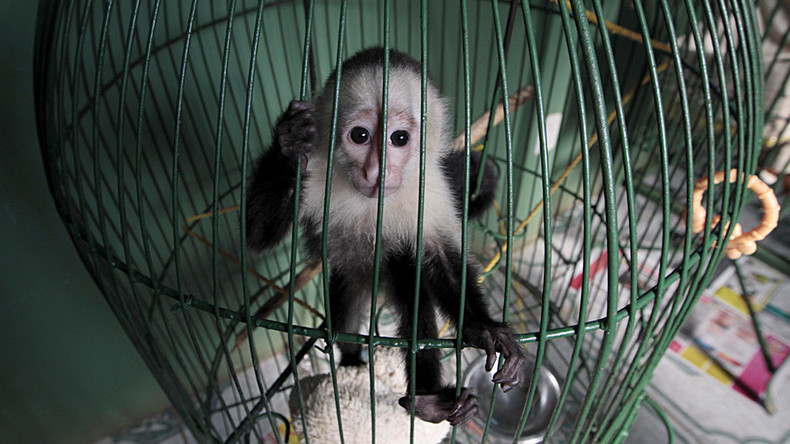 Campaigners fear more animals will be used for testing after Brexit, as the latest government figures show more than 4 million experiments were conducted last year, with a sharp rise in laboratory handling of pigs and monkeys.
According to the Home Office annual animal testing report there has been a shocking 19 percent rise in the number of tests involving Old World monkeys, including macaques and rhesus monkeys, since 2013.
In 2015 alone, 3,600 experiments were performed, including the surgical implantation of head-holding devices designed to lock a test subject 30cm away from a computer screen.
The animals were forced to take part of the experiment thousands of times in several weeks.
Animal testing has been curbed under European rules, and procedures are now rated by the amount of suffering, distress and lasting harm they cause. In 2015, 6 percent of the experiments carried out were designated as carrying a "severe" form of suffering.
"The public will find the increase in animal suffering in British laboratories shocking and sickening," the chief executive of anti-vivisection group Cruelty Free International said.
"The UK should be leading the way in reducing animal testing, yet we remain one of the world's largest users of animals in experiments.
"This lack of progress is completely unacceptable, and with recent changes in government, it is disappointing that there is as yet no minister responsible for animal experiments. We strongly urge the government not to forget animals in laboratories, and to use Brexit as an opportunity to make a real impact in reducing the numbers of animals used in tests."
The number of tests performed on animals in 2013 was also near the 4 million mark, causing outrage among activists and public alike, as one 2010 election Tory pledge had been to "reduce the use of animals in scientific research."
Yet, 2015 figures show pigs being used in 5,500 tests, monkeys in 3,600, and dogs in 4,600. More than a million experiments involved mice - 61 percent of all procedures.
Cruelty Free and other groups expressed serious concerns over the possibility that leaving the European Union would leave British authorities free to loosen regulations, especially as EU legislation had recently made major progress on banning animal testing from the cosmetics industry.
Meanwhile a Freedom of Information request lodged by the Mirror newspaper found how horrific tests have been performed on animals in a Ministry of Defence (MoD) laboratory. The experiments have been described as involving the mutilation of pigs, rabbits and monkeys.
Government scientists at the secretive Porton Down lab in Wiltshire argued there is no other way of knowing how chemical weapons such as toxic nerve agents would affect humans without testing on animals first.
One Public Health England (PHE) survey included forcing 21 long-tailed macaques, known for their high IQ, to inhale a type of the smallpox virus. They were then observed for 12 days until they were killed for dissection.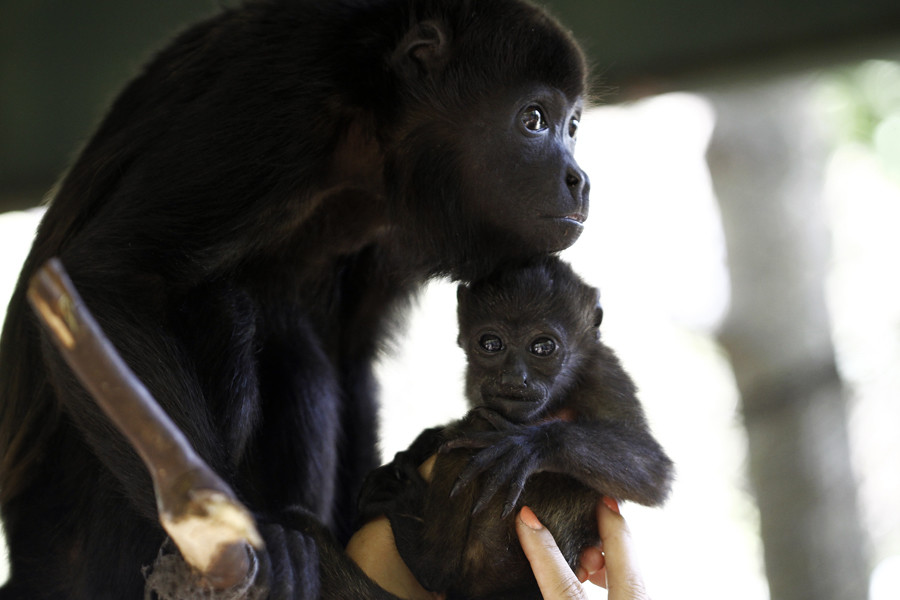 Other procedures saw rhesus macaques infected with TB. Two had to be put down within one week due to the severe effects.
Hamish de Bretton Gordon, a former British Army chief and ex-Commanding Officer of the Chemical Biological Radiological & Nuclear Counter Terrorist Regiment, told the Mirror: "It is a necessary evil. ISIL [Islamic State], in particular, are trying ever more horrific methods to kill all those who oppose them – i.e. everybody in the UK – including the specter of chemical and dirty bomb attack.
"Thousands of lives of British soldiers and civilians have been saved. Sometimes this has involved and must involve testing on animals, when no other lifesaving test is available."