Flabbergasted Labour MP learns of Boris Johnson's new job during speech mocking him (VIDEO)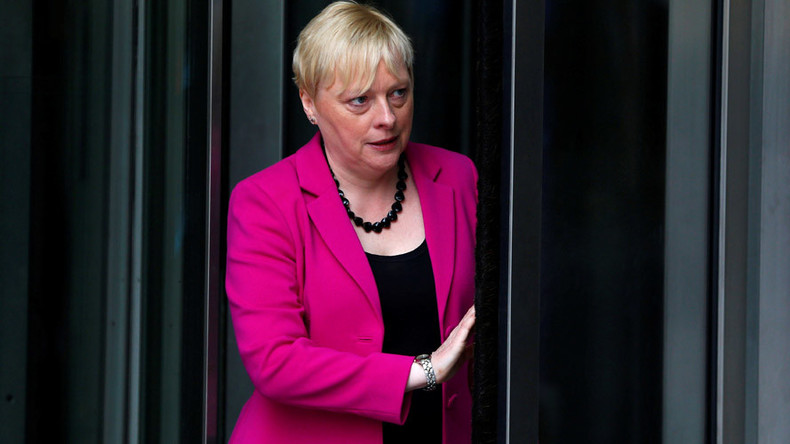 Bad timing has plagued Labour MP Angela Eagle during recent press conferences - first the news of her leadership bid was hijacked by David Cameron's resignation and now Boris Johnson's new government position has her completely flummoxed.
The Labour challenger to Jeremy Corbyn was speaking at a post-referendum conference in London when news of Johnson's appointment as UK foreign secretary filtered through on Wednesday.
The former London mayor's top role in Theresa May's cabinet may come as a shock since the pair sat on opposing sides of the Brexit debate.
But for Eagle it appeared even more surprising since she was in the middle of making a point about the Conservative Party's awarding of big appointments.
"Oh Boris is fun, he's great isn't he, bouncing around, going to be the next prime minister and all of that, and they never actually put him…" she said, trailing off as the crowd told her the news.
Eagle never did get to finish her point but the look of disappointment said it all.
Bizarrely, the chair of the meeting appeared to joke that Labour supporters should not engage in a "suicide pact" because of Johnson's appointment.
The embarrassing moment of despair is not unlike football pundit and manager Steve McClaren's reaction to England being edged out by Iceland in Euro 2016.
every clip i see of angela eagle is reminiscent of steve mcclaren reacting to iceland going 2-1 up against england

— ███.██ (@immolations) July 13, 2016