Labour donor to launch legal challenge against Corbyn leadership ballot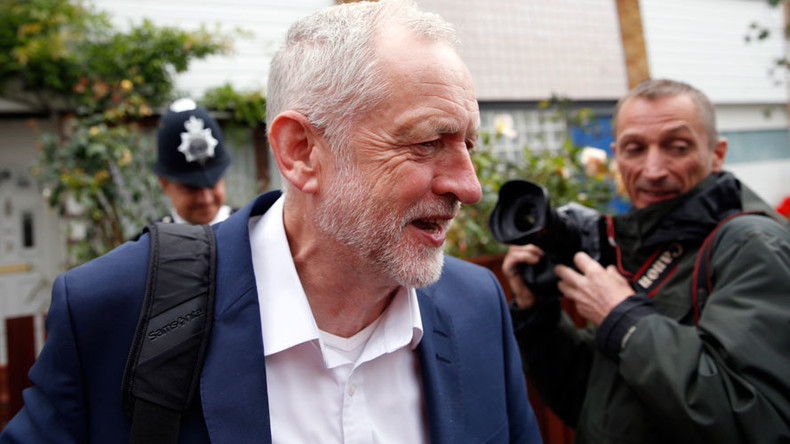 A high-profile Labour donor is taking the party to court over its decision to give Jeremy Corbyn an automatic place on the leadership ballot.
Michael Foster, whose family has given the party more than £400,000 (US$530,000) since 2010, is expected to bring the application at the High Court on Thursday afternoon.

"What I am against is the apparent manipulation of the rules, which has elevated one member, in this case Jeremy Corbyn, above all other members," Foster said, referring to the party's National Executive Committee's (NEC) decision to automatically include Corbyn on the ballot without securing nominations from 51 MPs or MEPs.
Foster, who stood as a parliamentary candidate for Camborne and Redruth last year, argued that Corbyn should not be allowed to "self-nominate and use support external to the parliamentary party to maintain his leadership."
On Tuesday, after a six-hour meeting during which the NEC heard three contradictory pieces of legal advice over Corbyn's inclusion on the ballot, Labour's governing body ruled in Corbyn's favor.
Deputy party leader Tom Watson called Foster's legal challenge "very unhelpful and destabilizing."

"The NEC made a decision. They ruled that Jeremy Corbyn is automatically on the ballot paper. We must respect that decision and give our members a choice of candidates as soon as possible," he said.
Foster insisted that the move was not about politics, saying "I'm simply concerned that this is an important issue. It's about the rule of law.

"The advice given was certainly not given the expert consideration given by a High Court judge," he said.
READ MORE: Jeremy Corbyn can automatically run in leadership race – Labour Party
Earlier this year, Foster attacked the beleaguered party leader for downplaying alleged anti-Semitism within the party.
"The leadership of the Labour Party simply has ignored this issue and not gone to any length at all to meet with and speak to the Jewish community about its fears," he said in April.