Chicago woman claims police attacked, searched her for being Muslim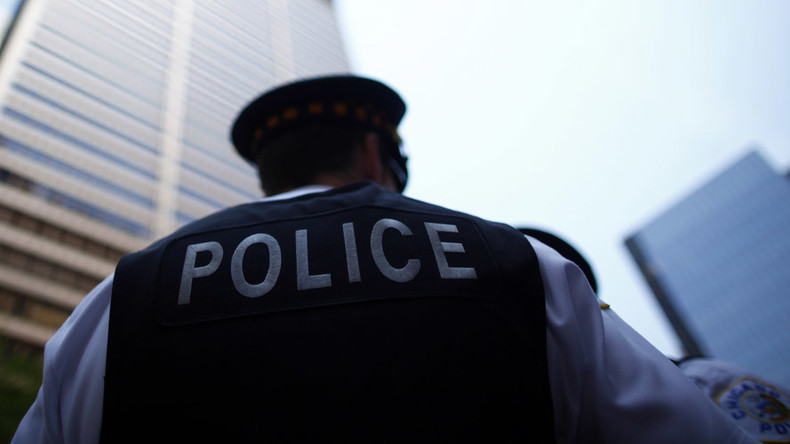 A Muslim woman is accusing Chicago police of racial profiling after she was tackled by officers when she was running to catch a train home.
The incident occurred on the Fourth of July last year. Itemad "Angel" Almatar said that she was also kicked, and had her hijab taken off by five Chicago police officers at a train station, CBS Chicago reported.
READ MORE: NYPD to review beard ban after Muslim officer sues
Almatar was charged with reckless conduct and resisting arrest over the incident, which a Cook County judge found her not guilty of on Wednesday.
"They asked me why I put my food inside my bag, why I'm Muslim, why I'm fasting, why I'm wearing these clothes, why I cover my body," Almatar told CBS.
Prosecutors claimed Almatar was told to stop by police as they chased her up the stairs, but video surveillance footage shows nobody else in the crowd turning their heads in response to the supposed command.
"She was strip searched, videographed, and at the same time men were allowed to see her naked. This is the ultimate horror you can do to a Muslim woman," said Imam Malick Mujahid, a local Muslim community leader, according to CBS.
No charges have been filed against the Chicago Police Department, but CBS reported Almatar intends to pursue a federal civil rights lawsuit soon.