Police arrest 3rd suspect linked to racist attack on Manchester tram (VIDEO)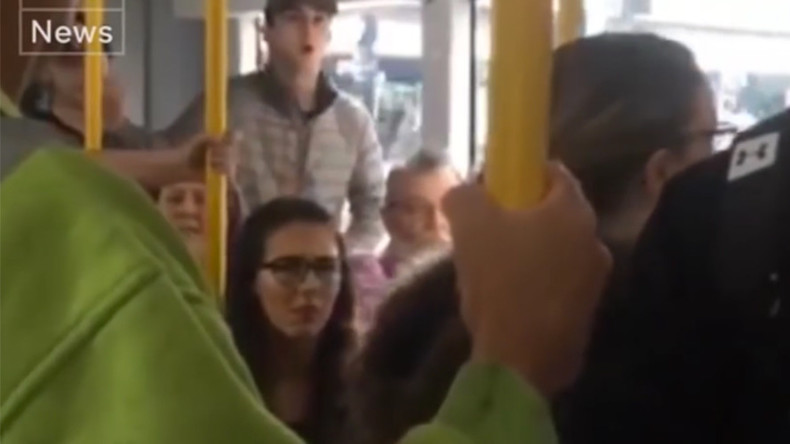 Greater Manchester Police have arrested a third person in connection with an alleged racist attack on a city tram. Video footage of the incident has gone viral and caused outrage across the nation.
An 18-year-old man and a 16-year-old boy were detained on suspicion of affray on Tuesday for allegedly targeting former US soldier Juan Jasso with verbal abuse.
A third man has now been let out on bail until August 10.
Police became aware of the incident, which took place at 7:40 am on Tuesday, after the video surfaced online.
Deputy Chief Constable Ian Pilling said there has been an overall rise in hate incidents in Greater Manchester since the EU referendum.
"Over the last few days there has been a small increase in the number of hate incidents reported to Greater Manchester Police."
"While we cannot categorically say whether the increase is related to any particular event, I wish to make it absolutely clear that all hate crime is unacceptable and even a small increase is of concern to us."
Pilling said the majority of hate crimes go unreported and urged victims to tell the police when they experience abuse.
He added, "What's happening in Greater Manchester appears to reflect the national picture that has emerged in recent days."