Brits kicked out of France for 'stoking tensions' between police & Calais migrants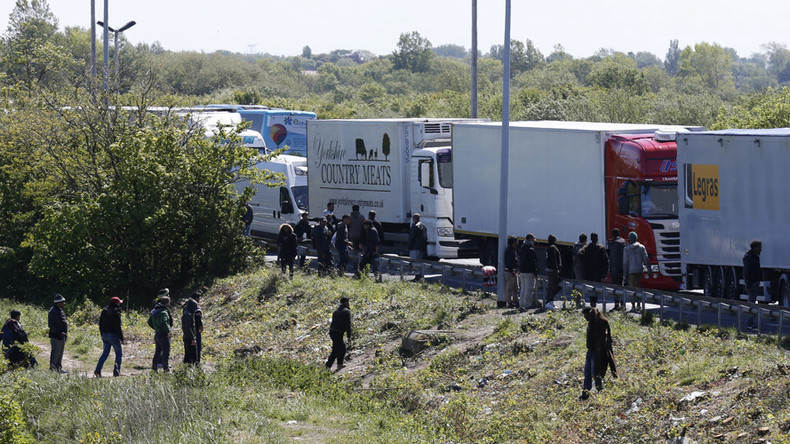 Two Britons have been ordered to leave France after authorities said they posed a "threat to public order," accusing them of stirring up violence between police and UK-bound migrants during clashes that shut down the Calais port earlier this week.
Cambridge academic Steve Martin and Richard Jones from Denbigh in North Wales were accused of being members of the leftist No Borders group. The two men, who deny being part of the group or advocating violence, stood "immediate trial" at the nearby town of Boulogne-sur-Mer.
Read more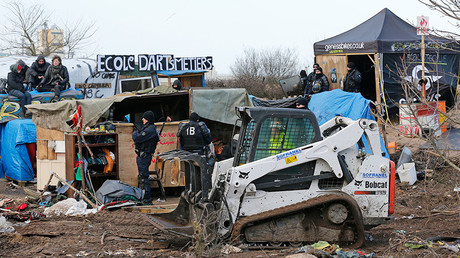 Nineteen-year-old Jones was accused of playing a key part in orchestrating Monday's clashes, but insisted he was anti-violence and had meant to diffuse a tense situation.
Jones pleaded guilty to swearing at a police officer and calling the officers "Nazis and fascists." He was given a two month suspended sentence and both men were ordered to leave the country "without delay."
Martin, 31, who faced charges of throwing missiles and breaking the window of a police car, staunchly denied the allegations.
"They accused me of throwing rocks, but I have broken my arm and can't even pick up a rock."
A lawyer for the police told the court: "These activists created tension so that migrants would act violently towards police, who had come to talk to them peacefully.
"This is a provocation from activists who used the word 'Nazi,' which is extremely offensive."
A Calais police source quoted in the Daily Mail said: "The No Borders activists spend their time accusing officers of violence, while acting like thugs themselves. Those who suffer most from this are the refugees they are pretending to help."
Gilles Debove, of the Calais police union, said: "I cannot understand why British citizens come to Calais to incite migrants to break the law and defy the French authorities."
READ MORE: Calais migrants camp alive despite clampdown, asylum seekers flood other coastal towns
The pair were arrested on Monday amid clashes between migrants and French law enforcement. Police used tear gas to disperse hundreds of migrants who blocked the main road to the Channel Tunnel in a bid to board lorries bound for the UK. Migrants were said to have thrown bottles, rocks and mattresses at cars and police.
Outside the court on Monday, Jones warned that a Brexit would further deteriorate the situation among migrants in Calais.
"If they suddenly sense that their rights of abode in the UK are affected by this, then the position of desperation that they are in will only be exacerbated."