Troll hunter wanted: MPs demand online abuse monitor to report 'fanatics' after Jo Cox murder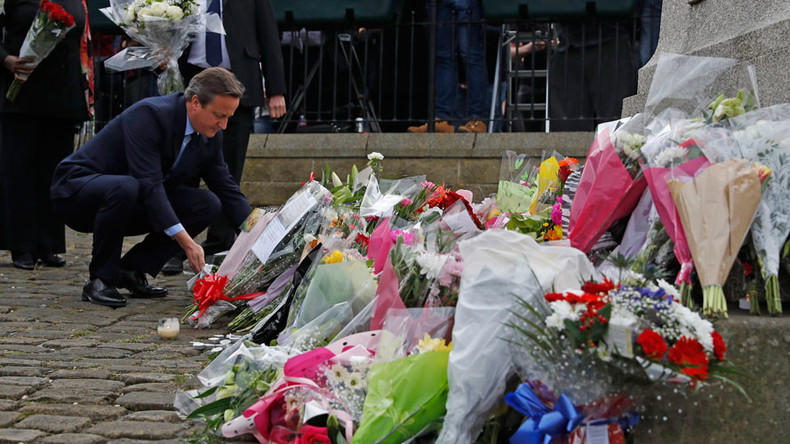 Parliament may hire a full-time social media investigator to trawl through online abuse directed at MPs to search for "fanatics" as part of a host of bolstered security measures in the wake of the brutal killing of Jo Cox MP last week.
The chair of the parliamentary security panel, Lindsay Hoyle, has suggested hiring a staff member to identify repeat offenders and report them to law enforcement in order to better protect MPs, the Telegraph reports.
A rising star from the new intake, Jo's passing will leave such a painful void in the House, so personable & bright, we will all miss her.

— Lindsay Hoyle MP (@LindsayHoyle_MP) June 16, 2016
"There is good reason to look at putting a service in place to look at fixation within social media," he told the paper.
"If you have somebody who pursues one MP or many MPs in a nasty, violent way and there are people who are trained to spot this maybe that is something we should be doing."
The Labour MP reportedly hopes to meet with Facebook and Twitter representatives to discuss further options for protecting female MPs from vicious online attacks including rape and death threats.
"Women MPs seem to suffer more from these people who spend their life sitting at their keyboards intimidating people and that is not acceptable," the MP said.
Hoyle requested the meeting just weeks before Jo Cox's murder, and is now reportedly calling for the talks to take place "urgently."
Home Secretary Theresa May is also expected to meet with MPs on Monday to discuss security concerns following Jo Cox's murder.
Cox— the first British MP to be murdered in more than 25 years—was gunned down and stabbed repeatedly last Thursday outside her constituency surgery in Birstall, West Yorkshire. The alleged killer, 52-year-old Tommy Mair, reportedly shouted "Britain first" before attacking the Labour MP, who was a prominent Remain campaigner ahead of the upcoming EU referendum.
READ MORE: Jo Cox murder accused Thomas Mair gives name as 'death to traitors, freedom for Britain' in court
The murder has triggered intense scrutiny of what critics believe are inadequate protections for MPs. Despite reporting a stream of threats in the months leading up to her death, Cox was not allocated extra security. A report earlier this year found that four out of five MPs have been victims of intrusive or aggressive online behavior.
You can share this story on social media: