Lib Dems demand 2-day debate on 'folly & incompetence' of 'unwinnable' Iraq War after Chilcot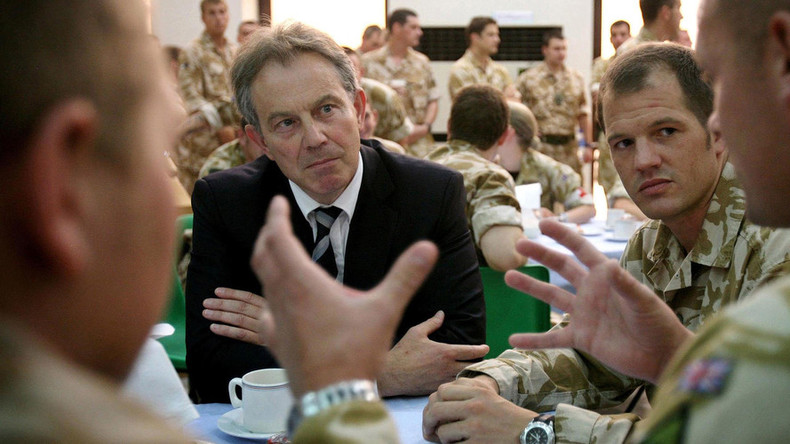 Liberal Democrat MPs want a two-day debate in the House of Commons on the findings of the Iraq Inquiry. The Chilcot Report is expected to prove damning for senior officials who took Britain to war in 2003, including former Prime Minister Tony Blair.
The Liberal Democrats, who were against Britain's invasion of Iraq without a UN mandate, want to ensure Sir John Chilcot's findings receive maximum scrutiny in Parliament.
Party leader Tim Farron described the invasion as the "most damaging decision made by a British prime minister since the Second World War."
The Lib Dems voted against the war on March 18, 2003, along with a quarter of the Labour Party, which rebelled against the Labour government.
"This was a foreign policy decision rivalled only by [the] Suez [Crisis of 1956] for its folly and incompetence in terms of damaging Britain's international reputation," Farron said.
"We were embroiled in a conflict in Iraq for years that was militarily unwinnable. It was driven by ideologically-motivated foreign policy.
"We must have absolute clarity on the decision-making process that led us into Iraq, including the Labour government's too-close relationship with the Bush administration, and the total mismanagement of the reconstruction effort following the invasion."
Farron said a two-day debate is essential given the length of the report, which at 2 million words is four times longer than Leo Tolstoy's 'War and Peace'.
Labour is now led by several MPs who stood against Blair in the run up to Iraq, including serving leader Jeremy Corbyn, Shadow Chancellor John McDonnell, and International Development Secretary Diane Abbott.
Both Corbyn and McDonnell have caused upset in the party ranks by refusing to rule out calling for Blair to face war crime charges after the Chilcot Report is published on July 6.
Some prominent Labour MPs, including Lord Falconer, have threatened to resign if Corbyn supports a prosecution against Blair.
The Chilcot Report is expected to criticize Blair's relationship with then-US President George W. Bush.
It will also reveal how the invasion radicalized "a whole generation of young people," according to former MI5 chief Lady Manningham-Buller.
A lengthy debate in Parliament will give those who opposed the war, including McDonnell and Corbyn, a chance to have the last word on the invasion.
"I didn't vote for the Iraq War, I didn't believe what we were being told at the time and the consequences of it — half a million people being killed and the Middle East being in turmoil ever since," McDonnell told ITV on Sunday.