Is Jihadi John still alive? His university and the ICO seem to think so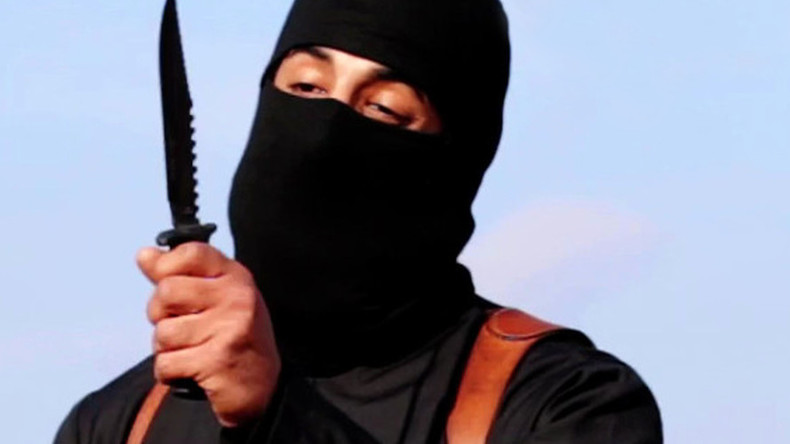 Islamic State executioner Mohammed Emwazi, widely known by the moniker 'Jihadi John', was presumed dead – killed in a US drone strike. The jihadist's former university and the Information Commissioner, however, have cast doubts on this assumption.
Following a freedom of information (FoI) request by the BBC, the University of Westminster and the Information Commissioner's Office refused to release Emwazi's electronic files as it would be an "unwarranted intrusion into the private life of a young individual."
Emwazi was a London student and rapper-turned Islamic State (IS, formerly ISIS/ISIL) militant. He appeared in a number of graphic beheading videos killing Western hostages before his presumed death in a US drone strike in November 2015.
A US colonel boasted at the time that Emwazi had been reduced to a "greasy spot."
In a piece published on Friday, the BBC said it had been told by the Commissioner that it would be "unfair" to Mohammed Emwazi to release his electronic records.
They were told the release, which the BBC had hoped would help explain Emwazi's radicalization, would be an "unwarranted intrusion" and may cause "distress and upset."
It would appear the Information Commissioner and the University of Westminster, which also contested the release of records, are not as convinced as the Pentagon that Jihadi John has expired.
The university blocked the FoI on the grounds that "to date, no authoritative confirmation or evidence has been given to the university, or made public, that the student known to the University of Westminster as Mohammed Emwazi is now dead."
A spokesperson for the Information Commissioner told the BBC that freedom of information legislation "is designed to promote transparency and openness, but is also balanced to avoid the inappropriate release of personal information."
"Anyone who is not happy with a decision can appeal to the information rights tribunal," the spokesman added.
The University of Westminster said through a spokesman: "We are complying with our legal obligations and the ICO decision confirms that this is the correct approach."