Napa to Raqqa? 3 UK pranksters fool MSM with crazy Syria stowaway tale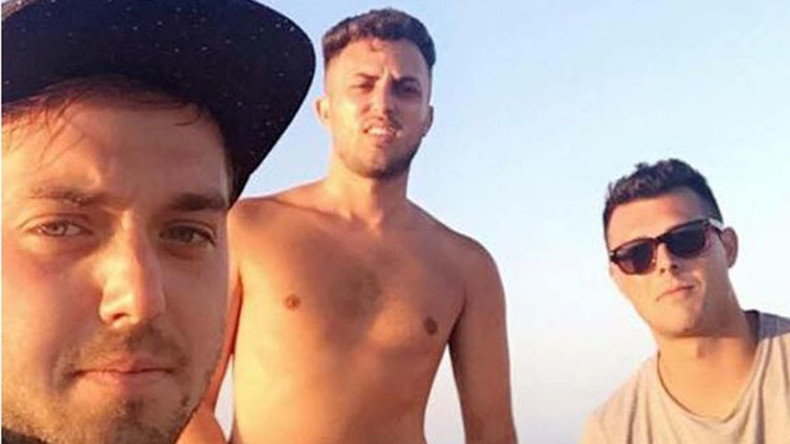 Three British pranksters made headlines after claiming to have landed in war-torn Syria after drunkenly boarding the wrong boat in the Cypriot party town of Ayia Napa, only for one of the group to later admit it was all a hoax.
Lewis Ellis (25), Alex McCormick (19) and James Wallman (23) hoodwinked the global press after claiming to have drunkenly boarded a Syria-bound boat in Cyprus by mistake.
The club reps said they arrived at the Russian naval base in Tartus, where baffled military police fell over laughing at the story of how they got there.
"Thought we were going on a boat trip, turns out we were on a boat transfer & ended up in Syria #FakeBoatParty," Ellis posted on Instagram.
Mainstream news outlets around the world gobbled up the story, including among others Huffington Post, the Mirror, the Daily Mail and Australian website News.com.au.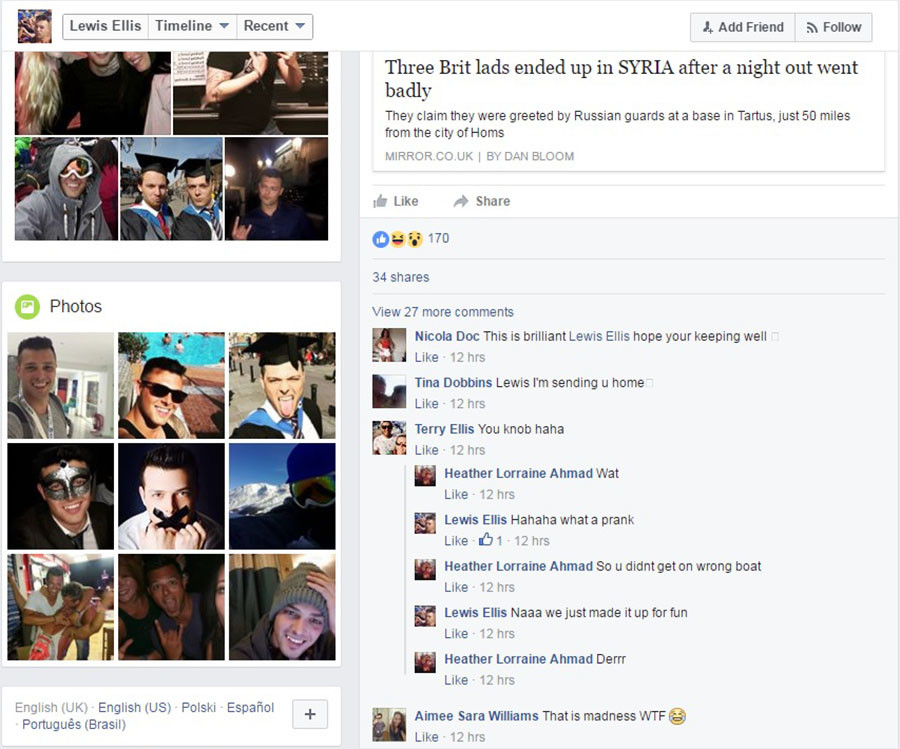 "We just made it up for fun," Ellis, from Manchester, admitted on his Facebook page after being asked about the stunt by a friend.
Ellis, it turns out, made headlines in local newspapers when he went for a swim in Trafford Centre's food court feature pool earlier this year.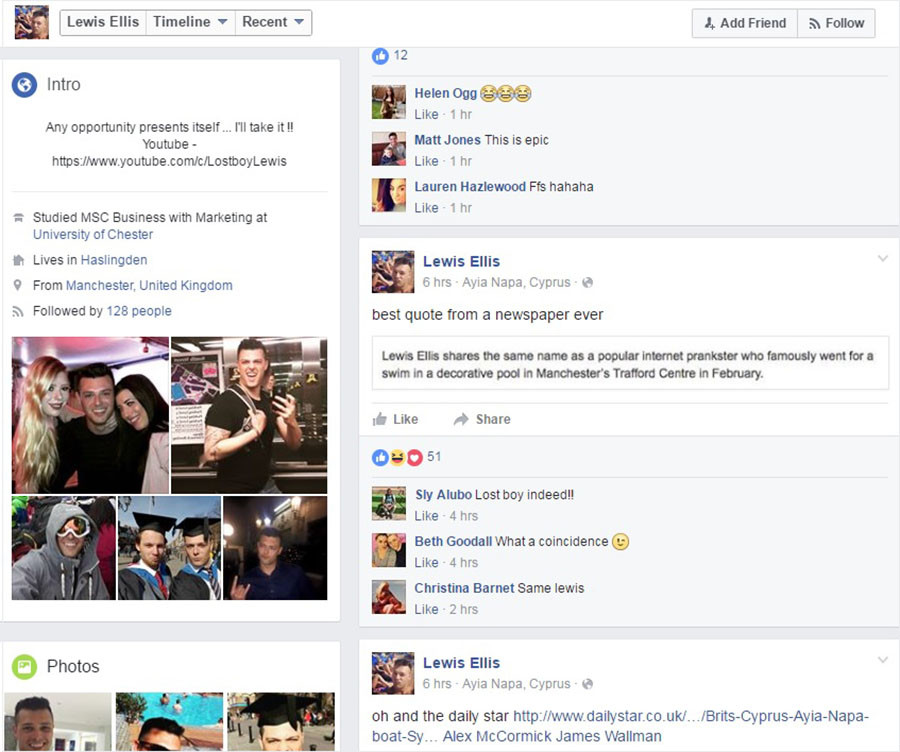 Unsurprisingly, the internet prankster has a Master's degree in Marketing from the University of Chester.
He even has a YouTube channel called Lost Boy Lewis, which he says is named after the Lost Boys in Peter Pan, who "never grew up and always stayed young."
"[The channel is] going to be about being childish and about having as much fun as physically possible," he wrote.
In the comments section on one of his videos from earlier this year, Lewis wrote: "I dunno how to keep in the news but I'll do something big soon and see if it gains traction."
The Manchester hoaxer hit the jackpot on Thursday, when several mainstream media outlets reported Lewis' outlandish tale as fact.
Speaking about the fake story last night, Lewis said: "The last club closed at 7.30am so we just powered through to our 9am boat trip and ended up blagging our way onto the wrong boat.
"We were wearing boardshorts, hungover, looking like we were ready for a boat party. Everyone was foreign and it was pretty much half way out from the island when we asked 'how come we're so far away from land?'"
"After hours and hours we turned up in this place and we were like 'what the f***, where are we?"
The trio claimed to have landed in the Syrian port of Tartus, where they were driven to a Russian naval base and later sent back to Cyprus.