Panama Papers: UK Chancellor Osborne to testify at Europe-wide tax evasion inquiry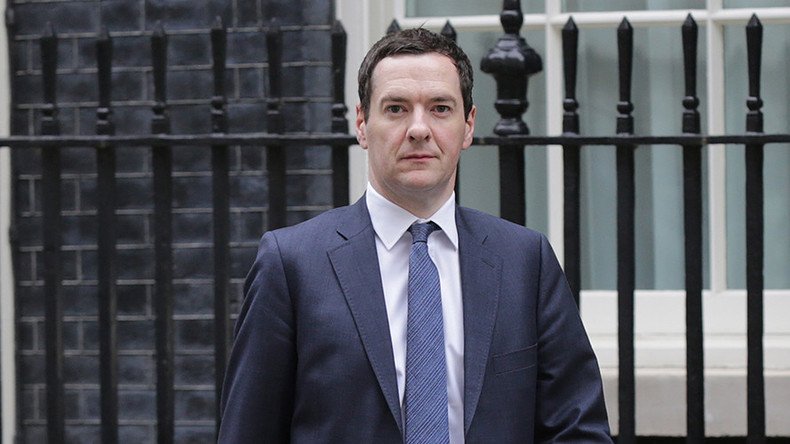 Chancellor George Osborne and other ministers clued up on Britain's extensive network of tax havens will be asked to give evidence at a Europe-wide Panama Papers inquiry, according to draft documents.
The European Parliament in Brussels is poised to approve the creation of a 65-member "inquiry committee" on Thursday to target the tax avoidance industry.
The committee will have the mandate to investigate "alleged contraventions and maladministration in the application of Union law in relation to money laundering, tax avoidance and evasion," according to draft documents seen by the Guardian.
A June 23 vote will decide the final mandate for the committee.
In public hearings broadcast over the internet, the committee will call ministers, tax officials, bank bosses, lawyers and accountants specializing in offshore arrangements.
These people need to be brought "out of the shadows" so that they are publicly accountable, says Molly Scott Cato, a spokesperson on tax affairs for the Greens in the European Parliament.
"We absolutely need to have George Osborne there," Scott Cato told the Guardian.
"The Chancellor needs to explain why we continue to have this bizarre limbo in the overseas territories. We need to move into the 21st century and regularize the situation as regards those overseas territories."
The inquiry committee will reportedly examine whether the member states failed to enforce the 2005 and 2011 anti-money-laundering directives by not punishing institutions guilty of breaching the rules and failing to alert other member states of suspected tax evasion.
The Panama Papers named many wealthy individuals from across the world, including politicians, celebrities and businessmen when 11.5 million files were leaked from the database of Mossack Fonseca, the world's fourth-biggest offshore law firm.
It was also revealed that Prime Minister David Cameron had benefited from an offshore trust set up by his late father, causing outrage and prompting calls for his resignation.
Of the 214,000 shell companies represented by Mossack Fonseca, half were incorporated in the British Virgin Islands.
The European Parliament estimates tax evasion and avoidance costs the EU between £38.7 billion (US$55.9 billion) and £54.3 billion ($78.4 billion) a year. It claims the losses from money laundering are on a "huge scale."
The inquiry is expected to begin in September and continue for a year. The committee cannot impose penalties, but it can make a non-binding request for a full inquiry by the European Commission.
Mossack Fonseca denies any wrongdoing. It is set to start legal action against the International Consortium of Investigative Journalists, which revealed the papers, in what it calls "an international campaign against privacy."
You can share this story on social media: