Scottish Cup final ends in violence after football fans storm the pitch (VIDEO)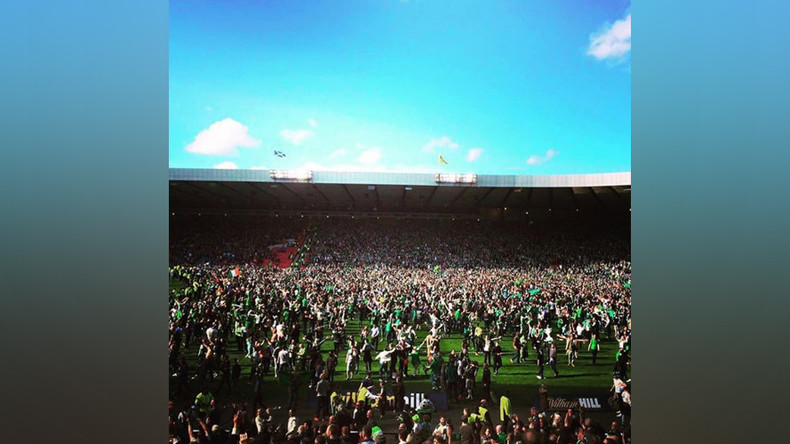 Football fans stormed the pitch following a Scottish Cup final between the Rangers and Hibernian in Glasgow's Hampden Park.
Hibernian won the Scottish Cup for the first time since 1902, beating the Rangers 3-2.
Hundreds of Hibs fans then stormed the field, rushing to the center where they were met by Rangers supporters. Fights and scuffles were reported, but no serious injuries.
Police on horseback eventually separated the rival fans, who then made their way back to their seats.
Alan Stubbs, the Hibs' head coach, told Sky Sports 1 that he wished the fans had left the pitch so "we could celebrate it properly."
"Everyone's safety is the most important thing," he continued. "I don't condone it, but I understand it. Whatever comes our way we will take on the chin, but it will not take away the pleasure and pride of what we have just achieved."
While the violence was condemned by both sides, Hibs fans finally got into the party mood and began celebrating by singing "Sunshine On Leith" by the Proclaimers in celebration of the team's base in northern Edinburgh.