Bulletless British guns 'useless' in fight against ISIS, says Kurdish general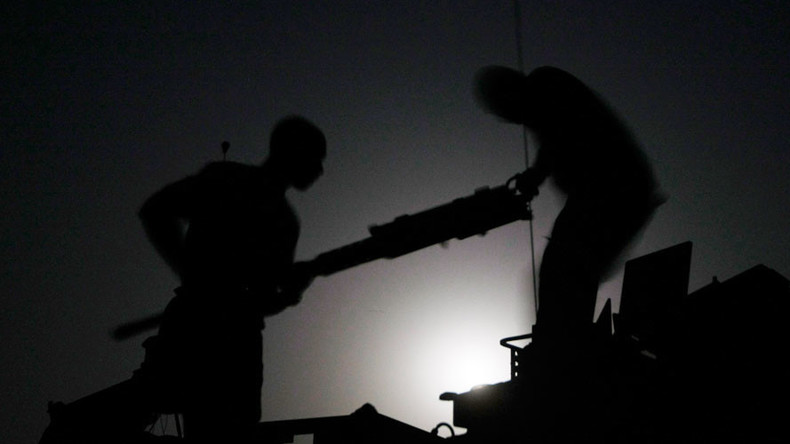 Kurdish forces have complained that, by failing to provide ammunition with their gift of guns, Britain has effectively handed Peshmerga militias 40 useless "pieces of metal."
Forty Browning .50 caliber heavy machine guns were given to Peshmerga fighters in September 2014 alongside ammunition and training by British Army specialists.
The MoD announced in early May that more .50 caliber rounds would be sent, but the Kurds are still waiting.
The weapons fell silent for want of rounds in 2015. A senior Kurdish officer has now complained that, after two requests for bullets, no ammunition has arrived.
Lieutenant General Jabar Manda, a Kurdish defense chief, said the lack of ammunition could cripple the war effort against Islamic State (IS, formerly ISIS/ISIL).
"This war is really big. We need more support," he told the Telegraph.
"There is one truth about this war, that we need ammunition and weapons. We are in a terrible war with Daesh [IS], so for us not having ammunition is like having just useless iron in our hands."
"What are we going to do with it, without ammunition?" he raged.
Ammunition supplies are increasingly important ahead of the planned push to retake the key IS-held city of Mosul in northern Iraq.
British and US Special Forces are reportedly working alongside local militias to build an alliance capable of launching such an attack.
However, recent reports suggest the fraught coalition has been wracked with in-fighting between aligned groups.
The Medium news network's conflict website War is Boring reported on Thursday that fighting broke out on April 23 in the town of Tuz Khurmatu, when Shiite fighters lobbed a grenade into the house of a Peshmerga commander. Personnel on both sides died in the ensuing fight.
While a fragile truce has now been established, the confrontation appears to be jeopardizing the treacherous task of a Mosul assault.