Tweet me first & I'll back you: Scottish leaders scramble on Twitter for a single vote
Published time: 5 May, 2016 13:51
Edited time: 5 May, 2016 14:10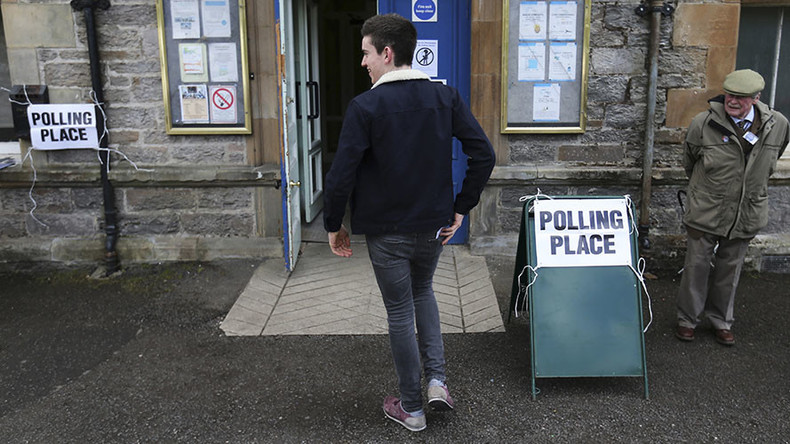 The battle for votes in Scotland's European and Local elections has reached a new level of intensity. One voter said he would put a tick next to the name of the first candidate who responded to his tweet - and he got a hilarious result.
Twitter user "Scottish Bolt" laid down the gauntlet to the party leaders, with Scottish Green Party chief Patrick Harvie getting in first with a "Bagsie", followed shortly by a "nrgghh" response from the Conservative's Ruth Davidson.
There was no reply from Nicola Sturgeon or her Labour rival Kezia Dugdale, so it looks like the vote went to the Greens.
Voting on 'Super Thursday' got underway at 7.a.m. across the UK. In Scotland, 16 and 17 year olds were eligible to vote for the first time.
Dugdale cast her vote with her partner publicly for the first time since coming out a month ago.