Crime-mapping app steers users clear of dangerous London neighborhoods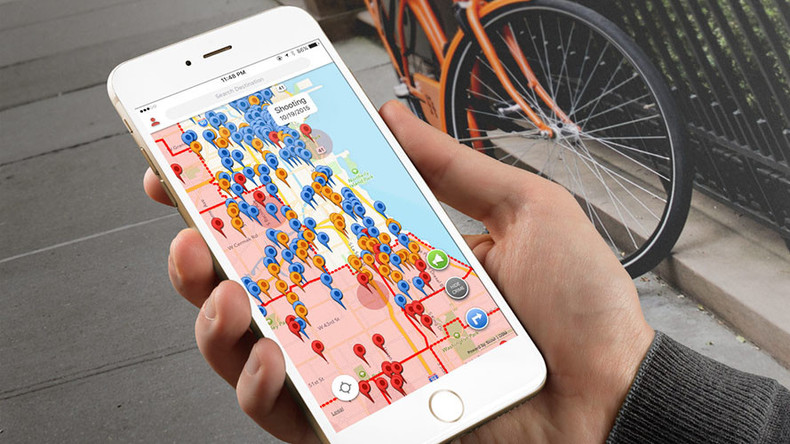 A new GPS-enabled map application that flags areas with high crime rates and chooses "safe" routes is set to launch in London later this month.
The app, called RedZone, consolidates data from police crime statistics, news outlets, social media and crowdsourcing to "geofence" areas with high concentrations of reported crime.
On average, the calculated "safe routes" are about 12 to 15 percent longer than riskier routes, founder Ted Farnsworth told the Evening Standard.
Unlike similar apps such as CrimeWatch and Crime Map, which rely solely on official sources, RedZone allows individuals to post incidents and crimes as they happen by dropping pins and uploading live videos.
By clicking on the "view crime" icon, users see all reported incidents including vandalism, stabbings, assaults, thefts and suspicious activity over the past three months.
Already available in the US and Israel, RedZone has come under fire for potentially stigmatizing certain groups and encouraging racism.
Critics have compared it to US app SketchFactor, which was shut down in July 2015 after fielding allegations of promoting racial profiling. SketchFactor crowdsourced users' "sketchy" experiences throughout New York City in order to create a "sketchiness" map of the city.
Farnsworth dismissed concerns of racism, telling the Standard: "It's for the citizens to take control of their neighborhoods and work with the police to reduce crime, it's not racist at all.
"We're taking factual data and making you aware of your surroundings.
"Police can use the app as another resource, another set of eyes on the streets."
A spokeswoman for Scotland Yard said: "Any technology that helps to reduce crime and keep the public safe can only be seen as positive."