12,000 English children hospitalized in suicide attempts, self-harm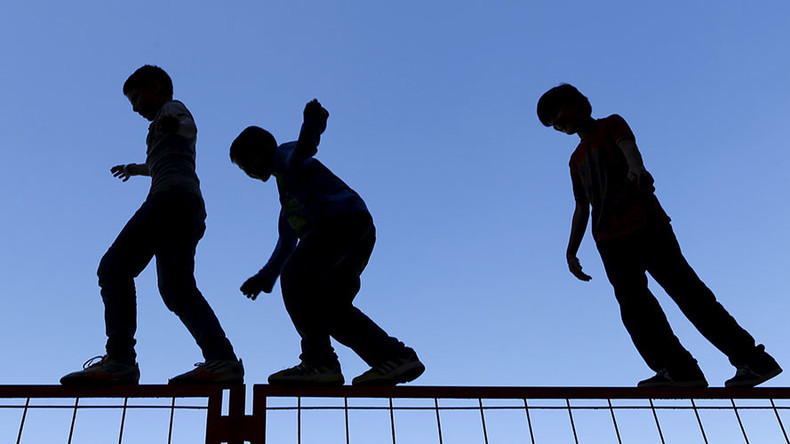 More than 12,000 under-16s were admitted to hospitals in England for self-harming in 2014/15 – a 76 percent rise on 2009/10 figures.
The disturbing figures show boys and girls under the age of five were among those admitted for treatment.
The statistics, obtained by the New Day newspaper from the Health and Social Care Information Centre, suggest the majority of the children were hospitalized after trying to poison themselves with drugs, alcohol, pesticides and other toxic substances.
Others, including children between the ages of five and nine, attempted to hang themselves.
Speaking to the New Day, Lucie Russell, director of campaigns at the charity Young Minds, criticized the lack of funds spent on children's mental health services.
"Only 7 percent of the mental health budget goes on young people under 18, even though half of all mental health problems arise before the age of 14," she said.
"That is a very small amount to be spending on preventing problems becoming entrenched and lasting a lifetime, and we need to see this changed."
Last month, the Mental Health Network said a number of mental health trusts across England reported seeing "no significant investment" in children's psychiatric services, despite a government pledge to allocate an additional £1.4 billion (US$2 billion) to improve child and adolescent mental health services.
READ MORE: Child survivors of Nepal earthquake sold to rich British families
A spokesman for the National Health Service (NHS) said at the time: "As a society we must make sure the most vulnerable children get the very best care as quickly and simply as possible and that they are being offered the right services in the right places. But transformation will not happen overnight."
You can share this story on social media: