ISIS brutality must be classified as genocide – UK peers
Published time: 23 Mar, 2016 17:17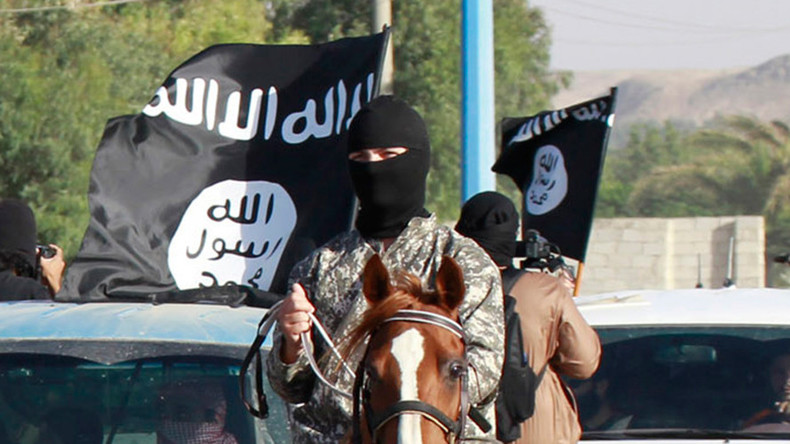 Cross-party peers in Britain's House of Lords have ramped up their campaign to have the targeted killing of religious minorities by Islamic State (IS, formerly ISIS/ISIL) in Syria and Iraq classified as genocide.
They hope to make the classification legal by pushing through an amendment to Britain's proposed Immigration Bill, which faces a vote on Monday.
The move comes after US Secretary of State John Kerry said the terror group was committing mass genocide against Christians, Yazidis and other minorities.
Baroness Helena Kennedy has called the government's decision not to declare the killings as genocide "morally indefensible."
The European Parliament also voted unanimously to classify the killings as genocide in February.
The amendment to the proposed Immigration Bill states that anyone from a "national, ethnical, racial or religious group," which is subject to genocide should be given asylum in Britain. It also adds that a Supreme Court judge can decide whether genocide has been committed "after consideration of the available facts."
Peers supporting the proposed policy shift include Michael Forsyth, Caroline Cox, David Alton and Emma Nicholson.
Speaking about the amendment, Kennedy told the House of Lords about Vian Dakhil, a Yazidi MP in Iraq.
"Her testimony is like a knife in the heart. Her voice shakes as she describes the slaughter of hundreds of men and boys, the kidnapping of women and girls from their families, who are then raped and raped again continuously over months, their vaginas and uteruses torn and shredded by [IS] men who treat them like animals. Some of the girls are as young as eight and nine," she said.
"A few who have escaped are suffering such severe trauma that doctors visiting the refugee camps are in despair. Vian describes the mass graves, the beheadings of children, the crucifixions. She cannot understand why Western governments are doing nothing to help them when barely a day passes without news of further genocidal atrocities."
ISIS is infamous for committing mass murder, the latest of which took place in January in Syria, when 400 civilians were kidnapped after 50 others were killed.
Cox also drew on her experience working for foreign secretaries, saying that the UK has the chance to stop a repeat of the past.
"It is noteworthy that, in the past two years, two serving foreign secretaries have lamented the failure of the international community to decry the genocides in Bosnia and Rwanda quickly enough, despite overwhelming and compelling evidence," she said.
"We have an opportunity to prevent history from repeating itself."