Flip-flop-wearing driver jailed after 90mph car crash injures her friends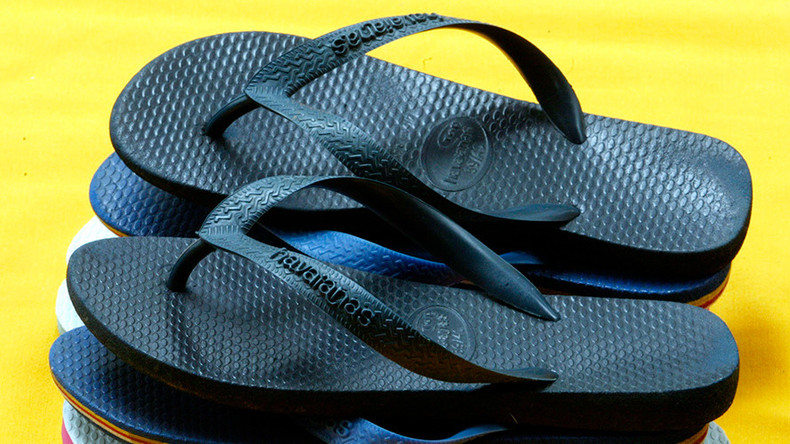 Usually, it's the lead foot that gets all the blame for high-speed car accidents, but a cheap pair of plastic flip-flops were the cause of a serious accident in the UK city of Birmingham.
Simone Cunningham, 24, was driving home from a party in a rented car when she hit the median strip and bounced down the road, seriously injuring her two friends.
One friend was thrown from the car along with the Vauxhall Corsa's engine, which struck another vehicle.
The uninsured driver from Cannock was slapped a 16-month jail sentence and banned from driving for 32 months, according to the Birmingham Mail.
READ MORE: All up in my grill: Tree stuck in moving car alerts police to alleged drunk driver (VIDEO)
Cunningham admitted two charges of causing injury by dangerous driving and was called "inexperienced" by Judge Avik Mukherjee.
"You had driven to and from Leicester knowing you were not insured," he said. "Whatever speed you were traveling, it was way too fast."
This isn't the first time a driver's actions have been called into question because of their footwear.
In 2013, a 50-year-old blamed her flip-flops getting stuck in the pedals when she crashed into a kebab shop.
READ MORE: Jeepers! Scooby Doo Mystery Machine chased by California police