'Curst be he that moves my bones!' Shakespeare's 'cursed' grave to be radar scanned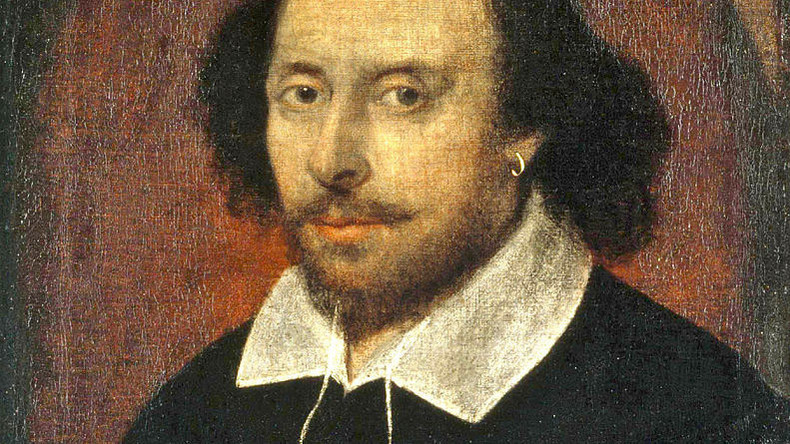 William Shakespeare's grave is to be scanned using radar technology in an attempt to unlock its secrets. The Bard's resting place has remained untouched since 1616 for fear a curse would be set on anyone who disturbed the bones within.
"Good friend, for Jesus' sake forebeare, To digg the dust enclosed heare; Bleste be the man that spares thes stones, And curst be he that moves my bones," reads the inscription on Shakespeare's tombstone.
The warning has intrigued and alarmed experts for years. A group of documentary makers from Channel 4, however, are finally willing to take the risk.
The researchers are hoping to use the technology to confirm or deny rumors of a family vault which may lie beneath.
Holy Trinity Church in Stratford upon Avon has granted researchers permission to examine the grave.
"We can confirm a scan of the grave has been completed, any research or investigation within Holy Trinity Church can only take place with the express permission of the church," said a spokesman for the church.
Scans would likely show whether Shakespeare is buried with his relatives but would not necessarily unveil specific items buried within the coffin.
The grave scan is part of a wider study aiming to build knowledge of the famous playwright, and celebrate the 400th anniversary of his death.
The Shakespeare Birthplace Trust has already revealed plans to resurrect The Bard's home, which is set to re-open in July 2016, 250 years after it was first demolished.
After the successful grave study of Richard III, many called for Shakespeare's grave to be exhumed.
"Given the extraordinary success of the study of the skeleton of Richard III, we recognize the potential of undertaking forensic analyses of The Bard," Francis Thackeray of the University of the Witwatersrand told the Telegraph.
A primary scan on the grave has already been conducted with results set to broadcast later this spring.