Shueb Salar resigns as Sadiq Khan aide after gun photos & 'hitman' jokes revealed
Published time: 7 Mar, 2016 11:51
Edited time: 7 Mar, 2016 14:04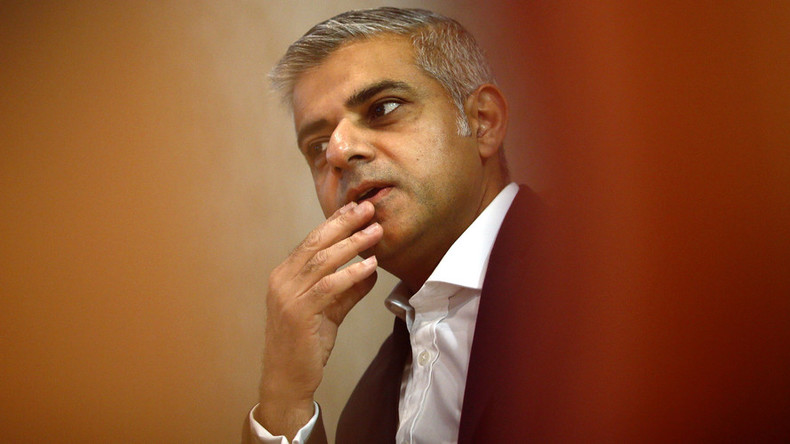 An aide to Labour's London mayoral candidate Sadiq Khan has resigned after photos of him holding a rifle while joking he is a hitman emerged just a day after the law graduate was suspended for a series of sexist and homophobic tweets.
Shueb Salar, a parliamentary assistant to Khan, posted a video himself last fall with a rifle under the caption "shooting stuff with real guns, knives, crossbows and bow and arrows," adding the hashtags #I'mASecretHitman and #ShoutMeIfYouWantMeToTakeCareOfSomeone and #I'llMakeItLookLikeAnAccident.
The latest revelations come after Salar's offensive tweets from 2012-2013 were unearthed over the weekend. Over the years, Salar posted a number of jokes about rape and murder, questioned whether the murder of solider Lee Rigby in 2013 was fabricated, called women "hoes" and homosexuals "faggots."
Tory leaders have expressed concern with Khan's failure to properly vet an employee who has publicly expressed such offensive opinions.
Commons Leader Chris Grayling called Khan's judgement into question.
"The real issue here is about Sadiq Khan's lack of judgment," said Grayling.
READ MORE: Mayoral spat: Tory Zac Goldsmith accuses Labour rival Sadiq Khan of 'playing race card'
"If he really is surrounding himself with someone so unfit to be playing a role in public life then you have to ask whether he himself is fit to be Mayor of London.
"Trivializing violence can never be justified."
A spokesman for Khan said: "Sadiq acted immediately to suspend Shueb Salar as soon as he was made aware of these serious issues over the weekend. Shueb Salar has now resigned from his role as a junior member of Sadiq's parliamentary staff."